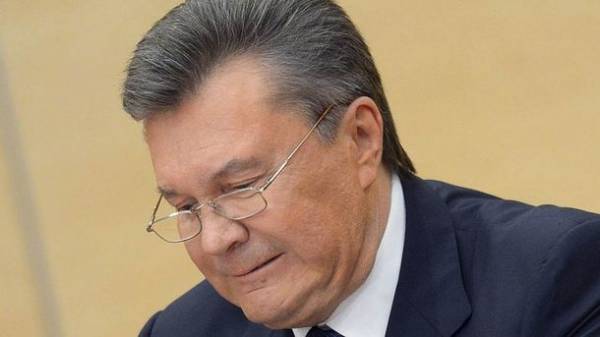 The presiding judge of Obolon district court of Kiev Vladislav Devyatko refused the protection of ex-President Viktor Yanukovych to postpone the meeting in the case of treason to the decision of the appeal court to change jurisdiction of the case. The decision the judge made at the meeting on Thursday in response to a petition of lawyers ex-the President.
"Prior to consideration by the court of Appeal the question of changing jurisdiction based on the systemic facts of pressure on the court, taking into account interference with the automated system, there is no opportunity to begin consideration and there is no possibility for the defence to determine the position with respect to the existence of grounds for challenge (judges, clerk of the court – Ed.) – said during the trial the lawyer Yanukovych Viktor Serdyuk.
The defense appealed to the court with a request to continue the proceedings only after the decision of the Kyiv court of Appeals on the question of jurisdiction of the case.
Also the lawyer noted that there are cases in which intervention in a system of automatic distribution of cases, and on this basis protection was filed in the Appellate court of Kiev.
However, the judge Devyatko refused the defence to postpone the hearing.
Earlier the Prosecutor's office said that the decision of Interpol on the withdrawal from the international wanted list ex-the President Victor Yanukovych will be appealed.
Comments
comments