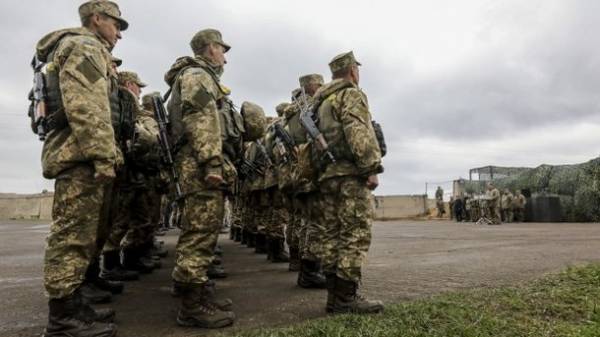 The people's Deputy Nadezhda Savchenko believes that the Ukrainian army, which has received large sums of money are degraded. She said this on air of the TV channel NewsOne.
According to her, now, the army returns "scoop", to teach recruits not to recruit those who fought in the war.
"I served in the army for 10 years and saw how destroyed what was left from the previously well-established… Now I noticed that the difference between 2014, when it was possible to endure the wretchedness of the army and the conditions only because of patriotism, but now everything is back. Army again, anything sensible does not teach: remained "Soviet" past, in part did not take those who have combat experience and learned something," said Savchenko, commenting on the situation with the spring call.
According to her, a wave of patriotism of 2014 was held and the army will again be "cut" and give bribes.
We will remind, Ukraine is in the spring call for military service in the army. In total, according to government decree, the military Commissariat across the country should encourage more than 14 thousands of Ukrainians at the age of 27 years. The website "Today" to find out who and when will be sent to serve in the army.
Comments
comments