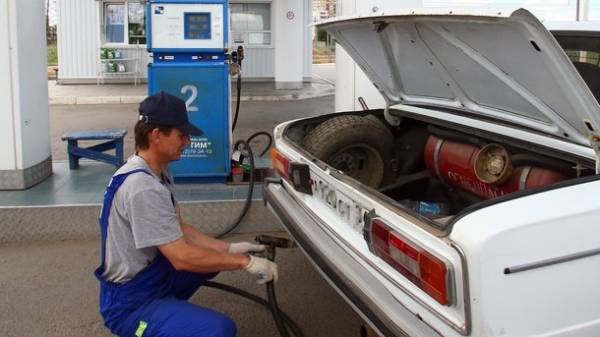 Less than a month, the average price of petrol in the country increased from 10.85 UAH/liter to 15.6 UAH/liter. What prompted the Ukrainian drivers to think, so the benefits of LPG, as they say. Wholesale prices to reach almost 30 thousand UAH/t in retail is more than 17 UAH/liter, writes UBR.
To radical measures, like the dismantling of gas installations, the situation has not yet resulted. But the companies who install LPG, decreased significantly. Even those who had traveled to Gaza, he decided to wait to travel until the petrol. But with the settings of LPG you have to be careful not to be too clever by half. Otherwise the whole system can fail.
Completely dismantle the gas installation is also not a good idea, experts say. Because the input system is a frame, it is necessary to do the plugs on these places. And the dismantling, removal highways and the electronic control unit involves additional costs. In other words, drivers are in no hurry to say goodbye to LPG, especially ahead of the winter season, and this increased fuel consumption.
Although, experts say, if the price of gas will reach the mark of UAH 17-18 (price above 15 UAH/liter experts have called for critical business) then install LPG, for example, "small car" will no longer make sense because of too long payback.
SEE ALSO
Germany can abandon the car on gasoline and diesel – Merkel
As for engines with high volume or commercial vehicles on petrol, the LPG will be relevant, experts say. "Such situations are temporary and in two-three weeks, gas prices will go down, it happens every year," – said the Director of the network interrupter HUNDRED PROFIGAS Yuri Volkovenko.
We will remind, at the same time, the head of Department on work with clients "Profiles" Evgeny Ustimenko believes that the petrol in Ukraine will fall in price. "To normalize the situation it is necessary about two weeks before it would sail-drive, rastavitsa and get to the speakers. All will be well and 9.5 UAH/liter. will again, you just have to wait a bit," — said the expert.
Comments
comments