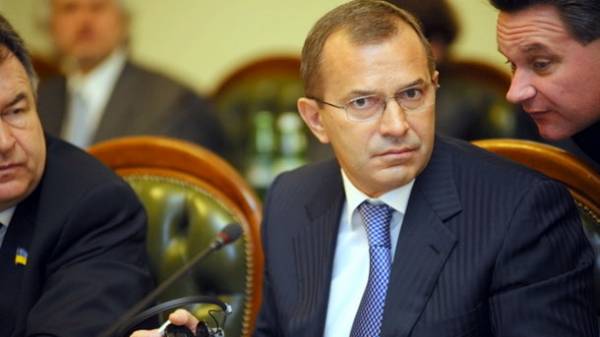 Interpol withdrew from the international search another official times Yanukovych – former Secretary of national security Council and the head of AP Andrey Klyuev.
This information was confirmed by press Secretary of Ukraine Yaroslav was Trakalo, reports "Ukrainian truth".
According to him, the decision was made by the Commission for control over files Interpol at the 99th session.
Trakalo was reported that the Ukrainian Bureau transmits the received information, namely a copy of the decision of the Commission for control over files Interpol, the Prosecutor General's office of Ukraine as a body of pre-judicial investigation.
As reported, the brothers Klyuev declared in the international search.
The former head of the presidential Administration Andrey Klyuev is one of the suspects in the beating of Euromaidan participants. According to latest information, he is in Russia.
The PGO suspects Klyuyev in unlawful obstruction of holding meetings with the use of physical violence, as well as in the organization of excess of office powers by workers of law enforcement bodies.
The change message previously announced suspicion Klyuev was composed of 15 March 2016. The prosecution alleges that the suspect is an illegal act Klyuyev to the post of NSDC Secretary, in the execution of illegal instructions of ex-President Viktor Yanukovych to disperse activists Euromaidan in the period from 22 to 29 November 2013.
28 Feb 2014 Klyuev was declared wanted. The SBU established that Klyuyev is on the territory of Russia.
28 January 2017 Pechersky regional court of Kiev refused to allow the Prosecutor General to start investigation in absentia against former NSDC Secretary, former head of AP Andrey Klyuev.
On may 3, 2017 it became known that Interpol was removed from the investigation of former President of Ukraine Viktor Yanukovych and his son Alexander.
In addition, it became known that the investigation also cleared former energy Minister Yanukovych – Eduard Stavytskyi.
Also Interpol refused to declare in search of MP Oleksandr Onishchenko.
Comments
comments