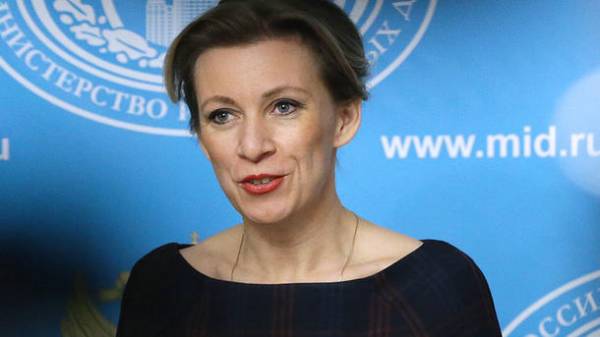 The Russian foreign Ministry called the fake appeared in the media information about what President USA Donald trump at a meeting with Minister of foreign Affairs of Russia Sergey Lavrov divulged top-secret information. About this in Facebook wrote the official representative of Russian foreign Ministry Maria Zakharova.
"You guys again, American Newspapers reading? It is not necessary to read them. You can use them in different ways, but not necessary to read – the last time this is not only harmful but also dangerous", – she wrote in Facebook.
Earlier , the Washington Post made a statementthat the President of the United States Donald trump shared with the Russian foreign Minister Sergey Lavrov at the meeting at the White house last week, top-secret information about the terrorist group "Islamic state".
The newspaper cited anonymous sources among current and former us officials, who evaluate the nature of information as top secret, but refuse to discuss its contents.
At the request of the edition, trump told Lavrov some information, which "put at risk a critical source of intelligence information on IG". This information, according to the Washington Post, was granted to the United States to certain foreign partner in accordance with the agreement on the exchange of intelligence information.
The White house denied this information.
Comments
comments