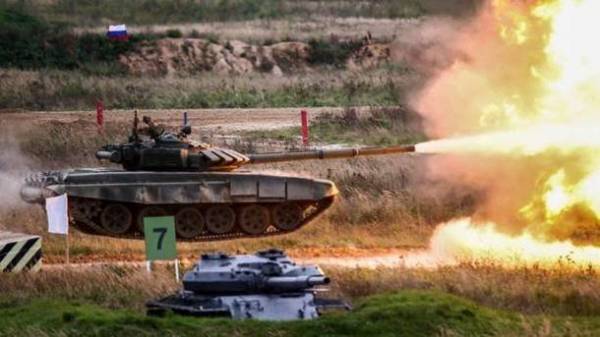 Russia is not going to freeze the conflict in the Donbass, even if previously it was part of her plans. Told about it in interview "" the people's Deputy, the coordinator of group "Information resistance" Dmitry Tymchuk.
In his opinion, a high degree of confrontation in the Donbas suggests that Putin does not intend to freeze the conflict.
"If Putin just wanted to take the territory under control, as it controls Transnistria, South Ossetia and Abkhazia, he therefore would need to freeze the conflict, to move to the stage of Nagorno-Karabakh. But it would mean that the Donbas would have started a very serious de-escalation, with possible skirmishes once in five years. But we see that this is not happening. So Putin sets itself other goals. What are the goals? We don't yet understand," – said Tymchuk.
He noted that today the only explanation for the tense situation in Eastern Ukraine is the Kremlin's desire to destabilize the situation in Ukraine.
"The only goal, more or less logical is to pump from Ukraine, first, the economic resources required by the war, and secondly, to use the confrontation in the Donbass as one of many, but not the last lever to destabilize the situation in Ukraine. Our society is tired of war. And along with the extremely adverse socio-economic situation, this factor allows, for example, to promote Pro-Russian forces", – said the MP.
We will remind, in 2015, Vladimir Putin said that the situation in the Donbas could turn into a frozen conflict.
In turn, the ex-President of Ukraine Leonid Kravchuk said that Russia will make every possible effort to the conflict in the Donbas has not become frozen. According to him, Russia has that Ukraine had problems with migrants, trade and spend maximum effort to address these and other issues.
Comments
comments