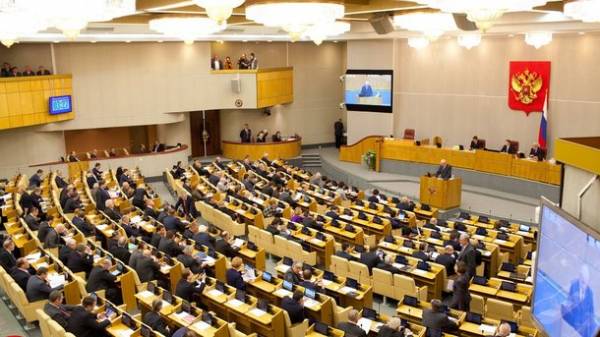 In the state Duma introduced a bill restricting the possibility of legal use of the technologies for the "bypass locks" sites on the Internet, reports "Interfax".
The initiative is published on Thursday in the basis of legislative activities of the lower house of the Russian Parliament.
The authors of the initiative made by the deputies of Maxim Kudryavtsev (United Russia), Nikolay Ryzhak ("Fair Russia"), Alexander Yushchenko (CPRF).
According to the explanatory Memorandum, the initiative proposes a ban on the use on the territory of the Russian Federation "information-telecommunication networks, information systems and computer programs to gain access to information resources, including sites or pages of sites on the Internet, access to which on the territory of the Russian Federation is restricted".
In addition, the draft law proposes to give the owners of relevant networks and programmes access to information resources of Roskomnadzor, which contains information about the resources that you access in Russia is limited.
For failure within 30 days requirements of Roscomnadzor about the ban proposed to limit the access to information resources, providing "bypass locks" websites.
The authors claim that currently there is an opportunity to discover links to resources are blocked in search engines and often used technology to bypass the blocking of restricted resources. Technology is used, which direct the traffic of the Russian Internet users using foreign servers, anonymous proxy servers, virtual private networks.
Comments
comments