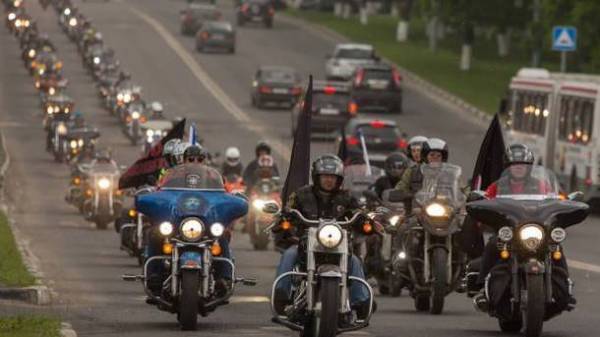 Bikers from the motorcycle club "Night wolves" are unable to enter the territory of Georgia, as did not let their guards according to the Georgian legislation. This was stated in the country's foreign Ministry, reports "Georgia Online".
It is noted that the bikers tried to pass to Georgia through the checkpoint "Upper Lars". In the local interior Ministry said that according to available information, the Putin motorcyclists had intended to go to Georgia for provocation on may 9.
"Not coming, calm down" – so said the head of Ministry of internal Affairs of Georgia Giorgi mghebrishvili.
In turn, the Deputy Minister of internal Affairs Shalva Khutsishvili said that the guards were guided by Georgian legislation.
"There is a law that regulates the entry of foreigners to Georgia, their stay and departure. It is on the basis of this law, the decision was made. The border guard has the discretion to ask about the identity, purpose of visit, and other information, and make on the basis of this decision", – stated Shalva Khutsishvili.
We will remind, on April 27, the bikers went on a rally across Europe, "Roads of Victory in Berlin." "Night wolves" have already passed Smolensk, Katyn, Minsk, Khatyn. The route lies through the towns of Warsaw, Wroclaw, Budapest, Bratislava, Prague, Dresden and Berlin. We also learned that the riders were able to pass on the territory of Poland.
Comments
comments