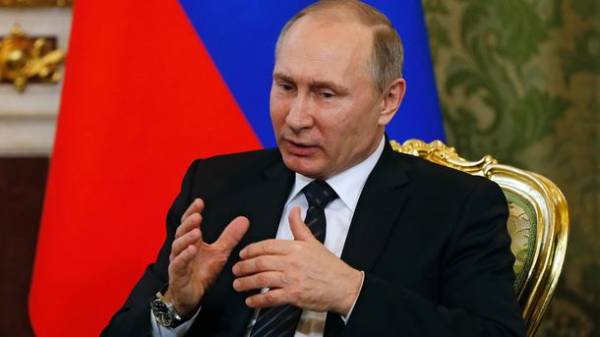 The presidents of Russia and USA Vladimir Putin and Donald trump held a telephone conversation, told in the Kremlin. The leaders discussed prospects of coordination of actions of Russia and the United States in the fight against terrorism in Syria, as well as "thoroughly discussed the situation on the Korean Peninsula," RIA Novosti reported.
It is noted that Putin has called for restraint and reducing tension. The leaders agreed "to work together, focused on a diplomatic solution to the comprehensive settlement of the problem".
The publication reports that Putin and trump agreed to maintain contacts on the phone and wished to meet personally in the framework of the July G20 summit in Hamburg. The leaders also agreed to intensify the dialogue between the foreign Ministers on the options for solving the Syrian crisis.
"I mean that the Minister of foreign Affairs of Russia and US Secretary of state will promptly inform the leaders about the progress made in this area progress," — said in the Kremlin. It is emphasized that this will create preconditions for the launch of a real settlement in Syria.
According to the press service of the Kremlin, the conversation "has been businesslike and constructive".
The White house conversation of the presidents was called "very good". According to the American side, the leaders discussed the creation of "safe zones of de-escalation" to achieve a lasting peace in Syria, the fight against terrorism "across the Middle East" and the "how best to resolve a very dangerous situation around North Korea".
Conversation Putin and trump became the third since the inauguration of the American President.
The first talks took place at the end of January, then the leaders discussed the fight against terrorism, the situation in Syria and Ukraine, as well as key issues of bilateral relations. In addition, in early April, trump called Putin to Express condolences for the terrorist attack in St. Petersburg.
Comments
comments