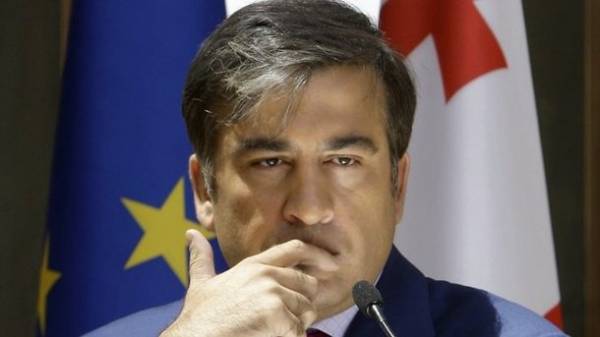 Minister of Georgia on settlement of conflicts in 2004-2006, Director Georgy Khaindrava sure that the former President of Georgia Mikheil Saakashvili will return to the country and will be punished.
Your assessment of the activities of Saakashvili, ex-Minister and other Georgian politicians, experts and public figures expressed in the special report "In the Wake of the Georgian reformer."
"He (Saakashvili) will return to Georgia be sure, he will be punished for their crimes, he will return to Georgia. We'll bring him there, he will be responsible before the Georgian people for the crimes he committed, it is unique," said Khaindrava.
See special report "In the Wake of the Georgian reformer" today at 23.20 on the TV channel "Ukraine".
We will remind, earlier the screens out of the investigation – special report "In the Wake of the Odessa reformer. The first part" and "In the footsteps of Odessa reformer. Part two."
Saakashvili left Georgia immediately after the inauguration of the new President in 2013. The chief Prosecutor's office of Georgia charged him in three criminal cases. Saakashvili was declared during the domestic investigation.
May 30, 2015, Saakashvili became the Governor Odeschina. November 7, 2016 he has decided to retire. In politics seen a reformer, and he promised the region to solve the most important problems and rapid development.
Comments
comments