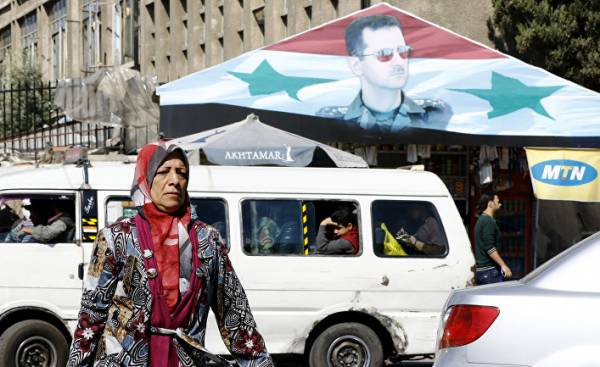 Today President Erdogan will meet with Russian President Putin in Sochi. The Russian side will present a plan for "four safety lines" to ensure the sustainability of the truce in Syria.
On the eve of the meeting of presidents Recep Tayyip Erdogan and Vladimir Putin, which will be held today in the Russian city of Sochi on the Black sea, began to clear the expectations of Moscow from Ankara to the Syrian issue. According to diplomatic sources, in response to the idea of a safe zone that Turkey wants to implement in Syria, the Russian side wants to interest Turkey his plan about the "four lines of security." Earlier, the Kremlin said that the main item on the agenda of the summit, Putin and Erdogan, which coincides with the Syrian negotiations, beginning in Astana, will be Syria.
Moscow, which is three days before this summit presented its plan groups operating under the auspices of the Free Syrian army (FSA), has put forward a proposal to create four lines of security in Syria is one of the safe region. In the Russian plan, which is depicted as a solution in response to the protests of the Syrian opposition in the spirit of "the Assad regime constantly violates the ceasefire regime in accordance with their interests", is supposed to place armed observers on four front lines, passing near Idlib, HOMS, Eastern ghouta and Damascus.
Will be discussed in Astana
To ensure the implementation of the cessation of hostilities in certain territories of three countries-the guarantor (Russia, Turkey and Iran) placed its military. The plan calls Russia a "measure to reduce tensions on the front lines in Syria." Prior to the meeting in Astana, it was decided that a Turkish delegation will discuss the plan with representatives of the SSA. If in the course of bilateral contacts will decide that the plan is acceptable, the results will be transferred to Putin and Erdogan, which
Comments
comments