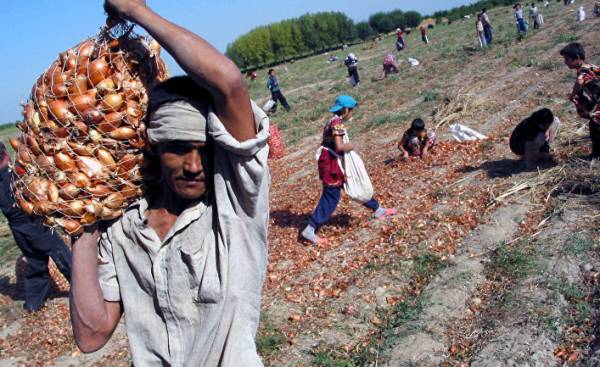 President of the International Association of veterans of division of Antiterror "alpha" Sergey Goncharov considers that in Central Asia made of weak anti-terrorism measures.
In Europe and Russia by Islamic extremists frequently carry out terrorist acts.
I can't say that law enforcement agencies from different countries, including Russia, have succeeded in the fight against terrorism. Terrorist organizations have declared war not any particular country but the entire civilized society. Despite this, Western countries for political reasons can't create with Russia and other countries of the international framework for countering Islamic extremists. As a result, the terror does not stop. In the past the terrorist organization consisted of 100 people. They took hostages and impose political demands. Currently, such organization is only a few people. They have no unified management system. Their goal is to murder citizens indiscriminately. Undercover operations impossible; law enforcement authorities do not control the terrorists sufficiently.
— The administration of the trump proclaimed the destruction of the "Islamic state" (IG — banned in Russia, ed).
— If you clear the terrorists only Syria and some other regions, it will not lead to the destruction of ISIS. Counter-terrorism is also the struggle against the erroneous ideology. Even if you win in Syria, terrorism is not going anywhere. As a result of Russian military operations in Syria, which began in 2015, the militants were coming from the countries of the former USSR and Central Asia, began to return to their homeland. Many of them penetrate into Russia under the guise of migrant workers and organise the attacks.
— Experts point out that Kyrgyzstan, Uzbekistan and other Central Asian countries are a breeding ground for terrorists.
In Central Asia only Kazakhstan has a developed economy. A special Department for counteracting terrorism does not have sufficient power. Russia invited the countries of Central Asia to create a General framework for closer cooperation on anti-terrorist measures. Russia is with them. Therefore, most likely, the cooperation between the special agencies will be developed. Russia need labour migrants from Central Asia more than one million people. However, Russia has no financial reserves in order to control migrants with the help of fingerprint registration and so on. The attack in Saint-Petersburg, organized by the immigrants from Central Asia, revealed the full depth of this problem.
— Why many crimes are committed by Islamic extremists?
— In General, Islam is a religion of peace, but many people believe in fundamentalism and radical dogmas. In Russia and Central Asia, most Muslims who got in the middle East education in the area of fundamentalism. They instill in young people a dangerous way of thinking.
— During a visit to Russia, Prime Minister of Japan Shinzo Abe will discuss with his Russian counterpart, the North Korean issue, as well as anti-terrorism measures.
— Russia is seriously concerned about the situation in the DPRK. The fact is that if the conflict between the U.S. and North Korea will use nuclear weapons, the neighboring countries will be seriously affected. Russia and Japan have territorial issue, but they can deepen cooperation in combating terrorism and so on, overcoming political obstacles.
Comments
comments