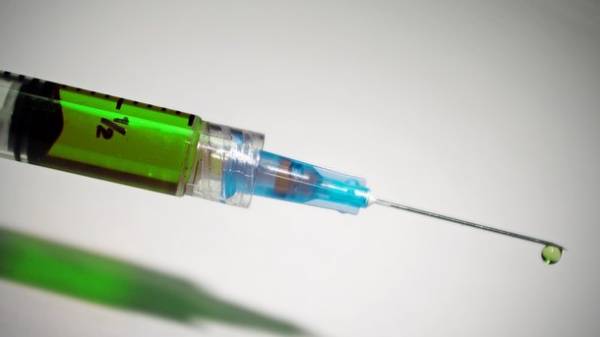 In Ukraine, re-registered four vaccines against influenza in the epidemic season of 2017-2018. This was announced by the Ministry of health of Ukraine.
This epidemic season on the recommendation of the world health organization (who), influenza vaccine will include the strains of "Hong Kong", "Brisbane" and the new Ukrainians strain Michigan.
On the recommendation of who, influenza vaccine are changing stanovogo composition annually to ensure maximum protection against viruses that are expected in this season.
SEE ALSO
In Ukraine there is a new flu Michigan: how not to get sick
For the prevention of influenza in the epidemic season of 2017-2018 in Ukraine re-registered four vaccines with virus strains that are relevant for this season.
Were re-registered the following vaccines:
Influvak (manufacturer a couple of days Abbott B. V., the Netherlands);
Influenza vaccin (manufacturer Hualan was Biological Bakterin Co., Ltd., China);
The g's flew (made by green Cross Corporation, Korea);
Vaksigripp (manufacturer Sanofi Pasteur , France).
Now these vaccines undergo expert evaluation in the State expert center of Ukraine Mandriva.
SEE ALSO
The flu epidemic this year is not to avoid doctors
In accordance with national legislation, vaccination against influenza is not included in the national vaccination calendar, and therefore the flu vaccine is not purchased for the state budget. They can be purchased at the expense of local budgets or other sources not prohibited by the legislation.
Comments
comments