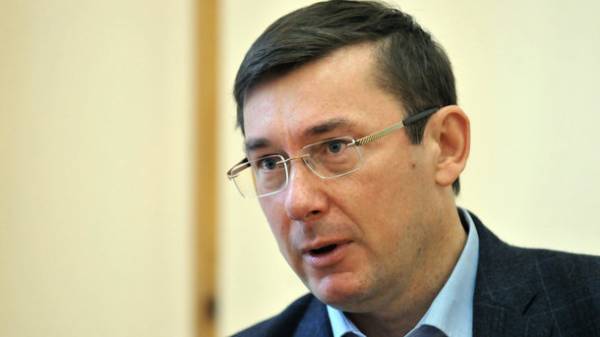 The Prosecutor General of Ukraine Yuriy Lutsenko unveiled a video message for the start of the trial against former President of Ukraine Viktor Yanukovych. The appeal was published the press service of the Prosecutor General of Ukraine on his page in Facebook.
"This is not a process of revenge, because we need justice, and let the rule of law," – said Lutsenko.
The Prosecutor General stressed that this court will be radically different from the "political trials of Yanukovych," through which earlier passed by Lutsenko.
The attorney General also noted that during trial will be respected all the rights of the defendant. As you know, the trial will begin on 4 may .
Earlier, Lutsenko explained how the criminal group of ex-President Viktor Yanukovych's withdrawal of money abroad with the help of hundreds of offshore companies.
On 28 April the court of last resort allowed to take arrested $ 1.5 billionthat belonged to the entourage of Viktor Yanukovych and to return them to the budget. Now the authorities plan to spend the money for the needs of Ukraine, primarily on the defense industry.
Comments
comments