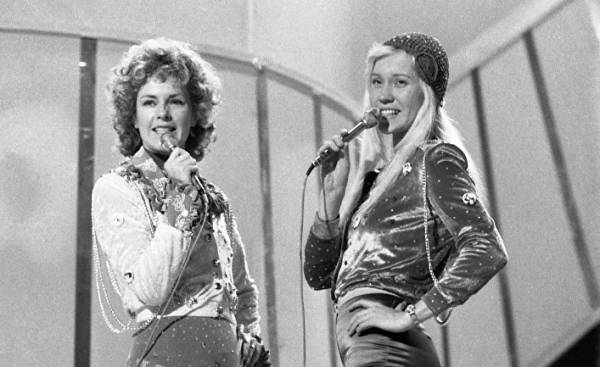 Hundreds of millions of fans still admire the Princess of pop and dream that she came back on the scene.
But Faltskog Agnetha (Agnetha Fältskog) prefers his quiet life in ekerö near Stockholm, surrounded by children and grandchildren, dogs and horses.
And away from the glitz and glamour.
The four members of ABBA had quite a bit to stand on the same stage last summer, to the imagination of fans around the world started to boil.
Agnetha and Anni-Frid, björn and benny are together again. Is it possible a reunion 35 years after the collapse of the most successful in the history of the pop group? Huge international interest in this issue shows that ABBA is very popular and is still.
But the 67-year-old Agnetha Faltskog prefers life away from the lights of the ramp. She plays and sings with his grandchildren at home in Halle, in the municipality of ekerö near Stockholm. He devoted much time to the care of their dogs. And she is surrounded by horses; many horse owners rent a space in the stables in her large estate.
"She lives her private life. I don't know if she has any ideas. Nothing to comment," says Jorel Hanser (Görel Hanser), a close friend of the members of ABBA and their unofficial spokesman for many years.
The representative Agnetha Faltskog Staffan Point (Staffan Lindé) stated that she refuses to meet and gives interviews only in the event of a release of a new album or something like that.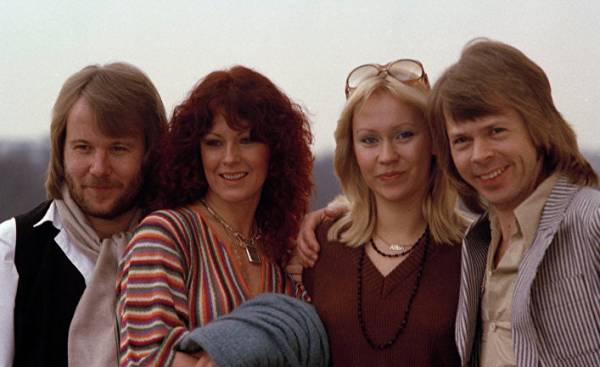 © AP Photo, 16 February 1978. ABBA before the premiere of the film "ABBA — The Movie".
"Agneta has many years ago decided not to give any interviews, if only it does not apply to release of any product in which it participated", he said in the letter.
The last drive was very successful
Latest CD Agnetha, which was released in 2013, was very successful and produced extremely a stir among the public. Since then, she once again carefully guard his private life on his farm.
In connection with the release of the single "When you really loved someone" in March 2013, and a few months later and the album called "And," she gave a number of interviews with Swedish and international media. Then she allowed us to peek into their everyday life. Told about the long leisurely morning in the rustic peace. About living together with children and grandchildren. First and foremost, about their animals.
In an interview, she is silent about the details of his personal life. Everything, moreover, for dogs and horses, which occupy a very important place in her life.
"I love animals, she not go riding, but horses are always there, are amazing animals. Dogs are great, too," said Agneta rock climbing enthusiasts of the Ulf (Ulf Elfving) program Elfving möter ("rock climbing enthusiasts meets") on the channel P4.
"Animals mean a lot. Thanks to them I achieve in life is balance. Animals depend on us. They meet me, waving tails," she says.
For a couple of the issues she talks in detail about his love for dogs Bella and Bruno. About how much they mean to her. How they help her to relax and that she loves to roll around with dogs on the bed.
"My children Linda and Christian are adults, so now my kids are dogs," said Agneta edition Land.
"I feel incredibly lucky when I return home to Belle and Bruno after a long day. I fall on the couch, and they cover me with kisses," she says, and stresses that strict not to violate the border, in bed dogs access is denied.
Devotes much time to the dogs
Following the release of in 2013, she gave a long interview to a leading Swedish and international media. The British BBC, the talk show Skavlan on TV channel SVT, Ulf the rock climbing enthusiasts on the P4 and others. But only during a conversation with the magazine Härliga Hund ("Wonderful dog") she really relaxed and told me every detail — paying special attention to dogs. Agnetha spends much time pug Bella and the dog fancy breed "the Prazsky krysarik", whose name is Bruno. She talks about the traits of their character. Bella — nice and quiet and mostly interested in food. Bruno, by contrast, lively and barks a lot, at least, was so during adolescence, when they took this interview.
"I have the privilege to take days as they are. I often walk the dogs by different routes, and sometimes we leave for somewhere and walk there. Complex for dogs "Dog island" (Hundöarna) near Drottningholm is one of our favorite places. And here we have a garden in ekerö, too much space, so they could run and play," she told the magazine Härliga Hund.
According to her, her dogs enjoy spending time in the stables. There they can play with dogs, horse owners, and there are a lot of people who stroke them. Especially Bella always wants to stay longer in the stables, and not to go home, says Agnetha.
Grandchildren persuaded her to buy a pug, a breed that she liked a long time due to the flat muzzle. Bella was nine weeks when she was brought into the family. Later, one of the horse owners who rent her place in the stalls, Agneta purchased Bruno to Bella was the company.
"Bruno immediately captivated Bella, and although he behaves very arrogantly, she allows it to him. The only times she was outraged when he got too close to her food bowl," said Agneta magazine Härliga Hund.
"Bruno is the complete opposite of Belle. He barks a lot, always alert, and very active. Much of this is due to the peculiarities of his breed. Some of the features, of course, over time, will diminish or completely disappear when he grows up," she says.
Admits that will deal with stray dogs
From Agnetha Faltskog had a dog in childhood. Her own children also grew up in the company of dogs. So the passion continues throughout life, and she dedicated to the dogs even more time.
"I suppose that could work Pro Bono with homeless dogs. I often see on the website Blocket (Swedish equivalent of "Avito" — approx. lane) owners who have allergies and are forced to give their dogs. It must be terrible," she tells the magazine Land.
And yet she walks and talks from decommissioned retired horses on her farm. She and her daughter Linda Ulvaeus (Linda Ulvaeus) rent space in the stable and breed horses and train them.
Agnetha lives a sheltered life and are very cautious in their contacts with people. She explains that she uses the help of a security company. But she strongly objected to the assumption that it aims to create an image of a mysterious shut-in. She is trying to destroy this myth, reminiscent of Garbo, which often impose, often, perhaps, in the foreign media.
"Describe me as a very enigmatic, mysterious recluse. It hurts me, because it is not so. I am very down to earth and quite ordinary, I just love to be home," she told the BBC.
"Not a diva"
"Down to earth" is the word Agneta uses no time objected to the myth that she is trying to close as Greta Garbo.
"It is clear that get upset when you describe how strange or secretive person, unless he himself do not think so. I am very down to earth, I'm not standing on any pedestal, I'm not a diva. I think that I'm pretty normal", she said Agency TT.
But she confirmed to journalists that wants to live a quiet life outside the city, away from the frenzied pace of those years that she spent in the ABBA. She wants to be around her was quiet. She loves peaceful existence far from the water.
"I'm quite sensitive to stress. For me stress is a very busy traffic with loud sharp sounds. This is difficult for me to carry. I'm glad we can live in a country house surrounded by animals and nature," says Agneta Faltskog Ulf the rock climbing enthusiasts in P4.
"If you want to show off your house and talk to someone, it is always possible to do so. If you want low-key, the most important thing to keep to yourself, you need to treat you with respect," she says.
Agnetha very much communicates with his grandchildren. She teaches them to play the piano and singing them nursery rhymes. She says she rarely sings at home, but often whistling.
Last fall at Agnetha and her ex-husband Bjorn Ulvaeus (Björn Ulvaeus) has a new granddaughter, Nike, the daughter of their son, Christian Ulvaeus (Christian Ulvaeus). Because of the children and grandchildren of the former couple from Abba occasionally continued to meet.
A love story ended in court
Agnetha says nothing about their relationships with men. A few times she got burned. One of her Boyfriends turned out to be a Stalker — a man obsessed her since childhood. This love story ended in court when she began to feel unsafe. The man forbade her to come closer, but he continued to pursue her.
"I'm open to meet new people. We have a security company that helps. But over time learn. Get eyes on the back of his head," she says Ulf the rock climbing enthusiasts.
Today's dogs bring her joy and comfort.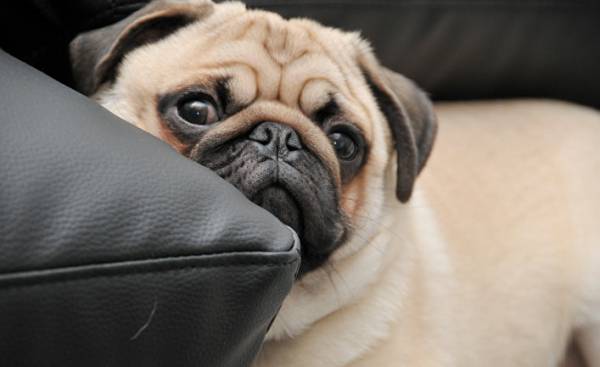 © flickr.com, merseburgerСобака breed Pug
"Dogs give us humans lots of love and companionship. They are 100% honest, and in their company you can just be yourself," said Agneta Faltskog magazine Härliga Hund.
"They feel if you are sad or sick, sometimes throw just one look at you and immediately come to comfort," she says.
Agnetha Faltskog
The Agnetha Halsduk 67 years. Born in Jönköping, lives in ekerö near Stockholm.
Was married to Bjorn Ulveus from 1971 to 1979. The couple had children Linda and Christian. From 1990 to 1993 she was married to Thomas Sonnenfeldt (Tomas Sonnenfeldt).
He issued his debut in 1967 at the age of 17 with his own song "Jag var så kär" ("I was so in love"), won first place in sales in Sweden, according to the rating of the program Kvällstoppen.
Member of the group ABBA from 1972 until the group disbanded in 1982. ABBA consisted of two married couples: Agnetha and Bjorn Faltskog Ulvaeus; Anni-Frid Lyngstad (Anni-Frid Lyngstad), benny Andersson (Benny Andersson). With the hits "Waterloo", "Money, Money, Money" and "Dancing Queen" Abba one of the most popular bands in the world.
After the breakup of ABBA Agnetha Faltskog returned several times on stage, most recently with the album "A" in 2013.
Today, her life is closely connected with horses and dogs. For publication Land she listed five of his favorite breeds: pug, Leonberger, French bulldog, Prague, the breed, the bullmastiff.
Comments
comments