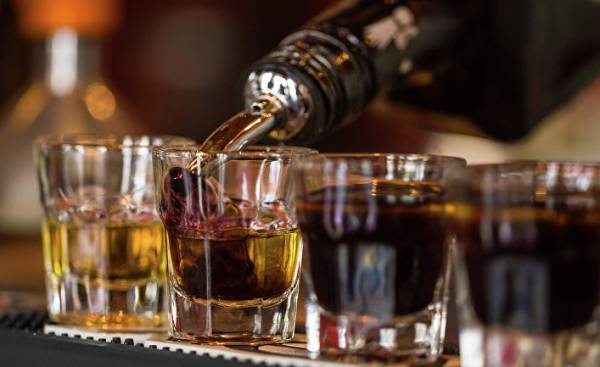 Alcoholic beverage Puolustuslaitos Leikattua Konjakki ("diluted brandy"), created during the Winter war for limited use on special occasions, returns to the market under the name Puolustuslaitos Leikattua.
Known of Finnish cult works of "the Unknown soldier" (Tuntematon sotilas) alcoholic drink during the war improved and is coming back to the market as a mixture of cognac and vodka. Drink Puolustuslaitos Leikattua will be made in the Finnish city of Kuopio firm Lignell&Piispasen.
First alcoholic drink Puolustuslaitos (trademark of the Finnish defence Forces) was submitted on 4 June 1942, when it was celebrated the 75th anniversary of the commander-in-chief Carl Gustaf Emil Mannerheim (Carl Gustaf Emil Mannerheim).
One of the conditions set by the Mannerheim during the celebration of a significant date was that in honor of his birthday every adult soldier were given improved rations and standard stack of alcohol.
Puolustuslaitos Leikattua Konjakki was one of those alcoholic drinks in honor of the anniversary of Mannerheim poured across the front. But due to its insufficient number of soldiers could pour any vodka that was in stock.
"We Finns live with the traditions and respect their history. Therefore, we cherish the drink, which, although disappeared from the collective memory of the people, is extremely important in its original meaning," says returning the drink to the market the managing Director of the company Puolustuslaitos Beverages Yuso Syria (Juuso Syrjä).
The product comes in its original version, but the smell, taste and cleanliness is much improved and different from the usual wartime.
Historical festive Lunches
In honor of its 75th anniversary, Marshal Mannerheim gave the soldiers a bottle of alcohol at the rate of one bottle per five people. So, the official portion was 100 grams for each adult soldier. War diaries confirm this event.
Composition of complete rations for more festive Finnish soldier:
60 grams crackers
870 grams of rice
20 grams of milk powder
40 grams of raisins
15 grams of dry gravy to cereal
15 grams of coffee substitute
20 grams of lump sugar
5 cigarettes
100 grams of spirits
There were distributed 476 486 rations, and their value amounted to more than 6.5 million marks.
Comments
comments