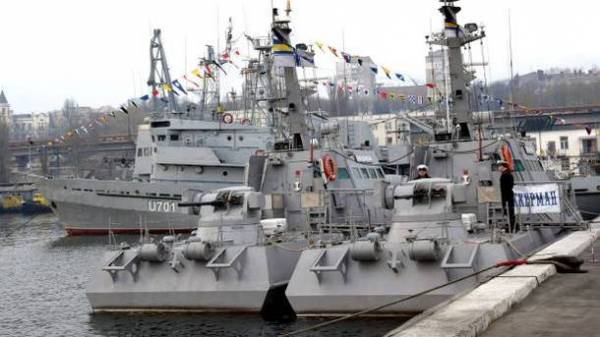 The naval forces of Ukraine are ready to possible provocations of Pro-Russian forces on may holidays, particularly on may 2 in Odessa. This was stated by the press service of the Navy.
The Ukrainian defense Ministry noted that in recent increase in cases of attempted provocations, diversions, terrorist acts and other illegal actions against military objects of Ukraine. It is also stated that the provocateurs can activate to may 2 in Odessa.
"The command of the Naval forces of Ukraine pays attention of citizens to the fact that in case of any attempts of provocations, inappropriate actions on the part of the provocateurs on military objects or servicemen, officers of garrisons, military units and rescue services, police and the outfits will take appropriate counter-measures, including, if necessary, with the use of weapons", – stated in the message.
Earlier it was reported, in Odessa, preparing for the may holidays and protect the city from provocations. The streets are patrolled around the clock law enforcement and the military. Arrived police units from other areas.
Comments
comments