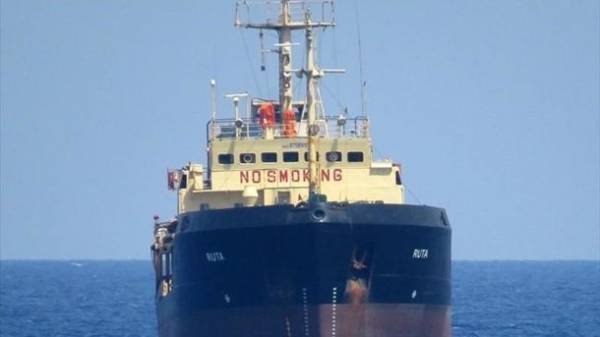 The detainee in Libya tanker "Ruth" under the Ukrainian flag in Odessa belongs to the company.
This was reported by UNIAN with reference to the representative of administration of the Odessa sea trade port.
"His length of 77.5 m, width – 14.5 m, call sign Urse. The gross tonnage of the tanker – 1901 tons, and deadweight tonnage (the amount of payload mass transported by ship, ground fuel, oil, technical and potable water, crew and food) is 3330 tons," – said the representative.
He added that before 1992, "Ruta" was part of the vessels of the black sea shipping company, but after that was owned Odessa commercial sea port.
Since 2011, its owner is Odessa company Manchester Shipping S. A., and the crew of the ship consists of residents of the Odessa region.
Unverified data suggests that the ship was transporting diesel fuel from Libya to Malta.
Previously, the Agency Reuters with reference to the representative of the Libyan Navy reported that Libyan naval forces detained two ships suspected of smuggling export of oil from this country.
The incident occurred in the area of Sidi Sayid, located to the West of the Libyan capital Tripoli. Before the arrest of ships and for three hours we continued firing. One of the captured ships was the tanker "Ruta", which sails under the flag of Ukraine. The second vessel under the name "Stark" – the flag of an unidentified African country.
Comments
comments