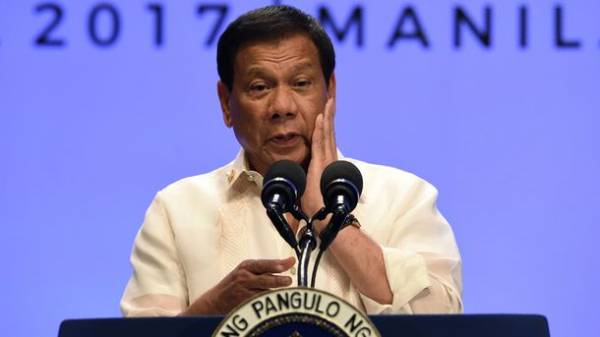 The US needs to show restraint on the issue of Korea as its leader Kim Jong-UN "wants to end the world."
This was stated by the President of the Philippines Rodrigo Duterte expressing concern about the fate of South-East Asia in case of war on the Korean Peninsula.
Read also: Rocket launch, the DPRK has led to stops in Tokyo metro
"The United States would have been better to show a little restraint. This guy (Kim Jong UN edition) just wants to end the world, that is why he is happy, he is always smiling. However, he really wants to end it all," said Duterte.
Early Saturday , the military, North Korea conducted a launch of a ballistic missile in a North-easterly direction from the area of Pucchan the province's toll. Test failed.
American and Japanese military believe that the ballistic missile fell into North Korean territory within 50 kilometers from the launch site.
The type of missile is as yet not determined.
According to experts, it could be a Scud ER, that is, the missile short range, extended range, or missile medium-range KN-17.
Comments
comments