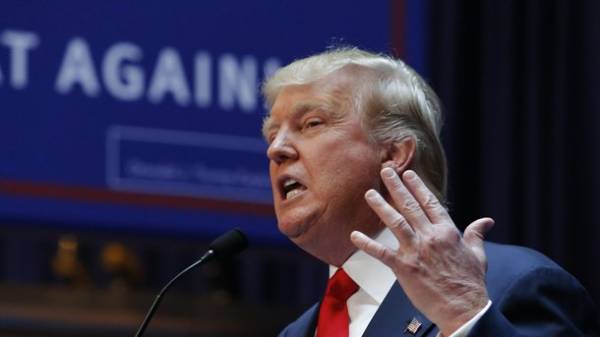 British bookmakers are less likely to believe that the President of the United States Donald trump will hold in this position for four years, and the bets on his early exit as a result of impeachment, resignation, or other reasons has almost doubled over the past three months, writes MarketWatch.
So, after winning the trump in the presidential election in November, the chances that he will leave the White house until January 2021, was estimated by Ladbrokes to 25% (3/1). This week they has increased to 47.6% (11/10).
"It's all about supply and demand: clients support this option, and we were accordingly forced to reduce rates," explained a representative of Ladbrokes, Jessica bridge.
Meanwhile, another betting company Paddy Power estimates the chances of early resignation of the American President in General, approximately 35% (15/8), and the probability of impeachment in 2017 – a 20% (4/1).
Meanwhile, William Hill believes that the probability of impeachment in the first term of the presidency, trump is 33% (2/1).
As reported, American intelligence agencies don't trust Trump and withheld some of the information.
Comments
comments