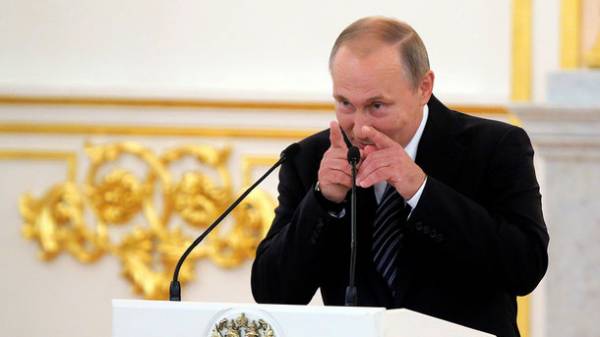 Political analyst Stanislav Belkovsky commented on the spread by several major media reports that the President of Russia Vladimir Putin will go in 2018 for the elections and this will be his last election campaign.
In an interview with "Open Russia" Belkovsky explained that draining this information with reference to sources in the Kremlin pursued a hidden target.
"The fact that Putin cannot run for a third term — obviously. The Constitution forbids it, and Putin is a legalist, LEGIST, seeks to break the formal law. That's why he didn't go for a third term last time… the drain may be due to the rumors that Putin is supposedly not going to his next second term in 2018. There are growing rumors about the poor state of his health. To dispel these rumors could have been "leaked" that he for a second term will go," – he explained.
The political scientist reminded that in 2004, during the Orange revolution in Ukraine, Putin congratulated Viktor Yanukovych on his election victory, after which Yanukovych won, in connection with what appeared a joke.
"The anecdote was about how Putin congratulated Yanukovych on his election victory and wished Acero Arafat a speedy recovery. In these days, in November 2004, Arafat died in a military hospital near Paris. Well, let's assume that Vladimir Putin desires his speedy recovery. That is the sense of these words is this: "You just do not think that Vladimir Vladimirovich and something will happen." But when throwing a tantrum on the topic "do not think that anything happens", it can be an eloquent argument in the fact that something happens," – said Belkovsky.
Note, on the night of February 21, the Russian newspaper TASS, RIA Novosti, "Rain", "life", RBC, CP, MK, "Kommersant", "news" and "Newspaper.ru" almost simultaneously published materials that Putin will go to elections in 2018 and wants to achieve a high turnout and high support level.
Comments
comments