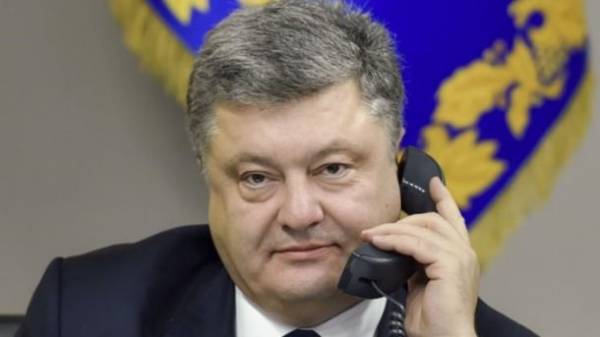 The President of Ukraine Petro Poroshenko and Russian leader Vladimir Putin in April held a "secret" telephone conversation, during which they "had to joke, not to quarrel". This writes the Russian "Kommersant" with reference to sources.
In turn, the Administration Poroshenko deny this and claim that the conversation took place in April 18th in the "channel format", reports "Ukrainian truth".
A source in Moscow said that the President allegedly discussed the situation in the Donbass.
"To any specific agreements could not be reached and the only issues on which the sides managed to move forward was "some of the humanitarian aspects", – says the source.
According to him, the conversation allegedly took place in "the respectful and correct way" and the heads of state are periodically "switched to playfully ironic tone".
"The presidents were forced to joke, not to quarrel and not to tell each other sharps," – he added.
At the same time the interlocutor of the newspaper in Kiev, said that Poroshenko and Putin discussed the exchange of prisoners, delivery to Donbass food, water and electricity.
According to him, Ukraine's President warned the head of the Russian Federation about the problem of debt for electricity because of "DNR" and "LNR", stating that if the debts are not paid, Kiev will stop supply of electricity to the Donbas.
Recall that in March the Minister of foreign Affairs of Russia Sergey Lavrov said that Poroshenko and Putin in constant contact.
In the same month, the Ukrainian President's Administration said that this year twice Poroshenko talked with Putin.
The media then wrote that since the beginning of this year, Poroshenko and Putin talked on the phone four times.
Comments
comments