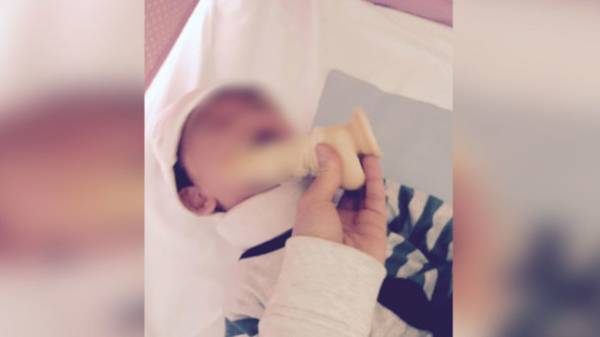 Parents Muscovite, which gave the Dildo instead of nipples your infant, refused guardianship over the baby, according to Life.
The grandfather of the child and regularly enquires about the fate of his grandson and daughter, but refused to take the boy's upbringing. Grandma has no interest in family.
Earlier it was reported that in the past she worked officially, in the Presbyterian missionary Church, and several years had to do with an unnamed religious organization. In addition, the boy's grandmother doesn't live with his grandfather.
Now the baby is in the child's home, his mother Catherine Karamova is undergoing tests in a psychiatric hospital. The fate of the child will be determined after the diagnosis of his mother, as well as carrying out all necessary checks.
20 APR users Instagram noticed pictures where the woman first puts on the Dildo, a condom, and then gives the baby the pacifier. On the same day, the capital investigation Department of the Investigative Committee began checking, the woman was taken to a psychiatric hospital, and the child was taken away.
Comments
comments