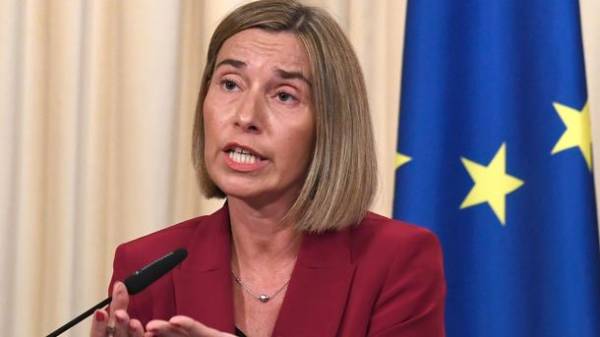 The European Union acknowledges the results of the referendum in Turkey and is interested in the stability of the country, said the head of EU diplomacy Federica Mogherini following the debate on Turkey at an informal meeting of foreign Ministers of countries-EU members and candidate countries.
"First, we respect and recognize the sovereign right of any country, including Turkey, to determine its system of government, as Turkey did during the referendum on amendments to the Constitution. We respect the results of the referendum, although recognize that are served or are planned to appeal," said Mogherini reporters.
In her words, the EU "expects that the changes to the Constitution will be made primarily on the basis of the recommendations of the Venice Commission (Council of Europe) and observations of the ODIHR of the OSCE, especially when it will be released a final report on the observation of the referendum".
"The EU is clearly interested in a stable, secure, economically successful and democratic Turkey, which is an important partner and a significant player on a number of issues. We do not intend and never going to do anything that will harm Turkey or Turkish people," — said the head of EU diplomacy.
Constitutional referendum in Turkey on the transition to parliamentary system of government in the presidential ended with the victory of supporters of President Tayyip Erdogan, with a slight advantage. They won 51.4% of votes. The opposition demanded the cancellation of the results of the referendum, in particular, citing the illegality of the decision of the election Committee to count valid ballots and envelopes without stamps, but vis dismissed the appeal.
Comments
comments