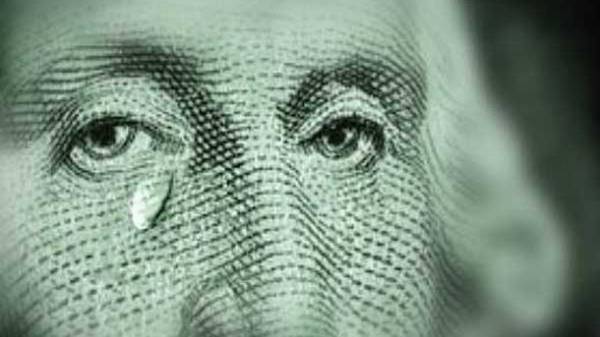 The U.S. GDP growth in the first quarter of 2017, 0.7% in terms of annual growth slowing from 2.1% in the fourth quarter of last year. This is evidenced by preliminary data of the Ministry of Commerce.
Analysts at wall street on average had expected growth of US GDP by 1%.
The pace of U.S. economic growth was the weakest since January-March 2014, when it was recorded a decrease of GDP.
Consumer spending, which accounts for more than 70% of U.S. GDP in the I quarter increased by 0.3%, which is the worst result since 2009.
The reasons for the deceleration
Experts note that to some extent the deceleration of the economy due to the influence of temporary factors, including warm weather and the volatility of commodity stocks.
However, some causes may be more long term: for example, the dynamics of the investment business will depend on the changing regulation in the U.S., including the expected tax breaks.
According to economists, the slowdown in GDP growth in the first quarter, so characteristic of recent years, will not affect the determination of the Federal reserve system (the fed) to continue raising interest rates this year.
According to Wells Fargo Securities, GDP growth in the first quarter of 2000 averaged 1% in terms of annual growth, whereas in the remaining nine months, the economy has gained an average of 2.2%. Analysts say that the reason is the shortcomings in the system of seasonal adjustments, US Department of Commerce.
The increase of index PCE Core (Personal Consumption Expenditures, Excluding Food & Energy), which closely tracks the Federal reserve in assessing the risks of inflation in the last quarter was 2% after rising 1.3% in October-December, which corresponds to the target level of the U.S. Central Bank.
Dynamics in numbers
The most significant positive impact on GDP dynamics in the I quarter of current year has had investments in fixed assets not related to real estate, their contribution to economic growth amounted to 1.12 percentage points (PPT).
These investments jumped by 9.4% yoy – the highest since 2013. Investment in residential property soared by 13.7% and added 0.5 percentage points to GDP growth.
Equipment costs increased by 9.1%, this is the most significant rise in two years.
The positive effect of foreign trade was equivalent to 0.07%.
Fluctuations in inventory worsened the rise of 0.93 percentage points, and government spending decreased by 1.7% and subtracted 0.3 percentage points from overall GDP growth.
Submitted by Doc on Friday, the information is the first assessment of changes in U.S. GDP for the I quarter of three. Revised data on the dynamics of the American economy will be published in late may and late June.
Comments
comments