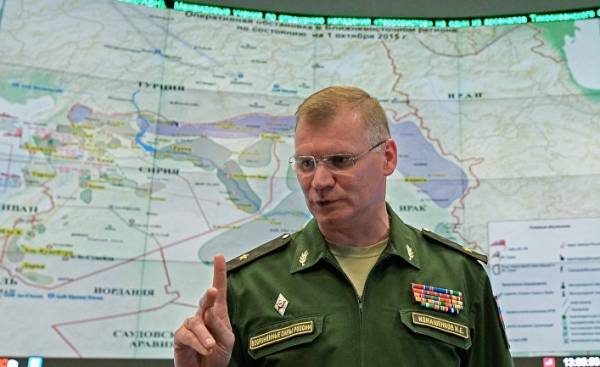 The Russian elderly, and even those who are not yet fifty years old, I remember how Soviet propaganda to hide the facts about the number killed in Afghanistan. In those days, to understand the true state of Affairs, Soviet citizens were supposed to carry out the calculations set out by the authorities multiplying the figure by 100. This means that, if the General staff reported ten dead soldiers in Afghanistan, it was necessary to multiply this figure by 100, and it would have been 1000 fatalities.
Now the press service of the defense Ministry of Russia has resorted to the same methods to hide the losses of the Russian army in Syria. Russian citizens are increasingly concerned about the number of victims in Syria, reported the Ministry of defense of Russia, since they began to have doubts about the authenticity of the declared figures. In addition, these suspicions became supported by the data of the international news agencies, which have their sources in Syria and publish figures that are much greater than those which said the Ministry of defense of Russia. So, last Wednesday, Reuters reported that the number of Russians killed in the battle of Palmyra, which went from late January to the end of March, the last month has reached more than 21 people. This information was obtained during conversations with friends and relatives of the victims of Russian citizens was also used on data from social networks and information obtained from employees of the Russian cemeteries. The resulting figure is four times higher than the figure stated by the Russian defense Ministry Department responsible for relations with the media, said that in Syria only killed five Russian soldiers.
Whatever said the Ministry of defence of the Russian Federation and the international news Agency Reuters, in fact, the death toll among Russian servicemen even more. The Russian army is bogged down in the Syrian quagmire, which dragged its all the reject in the international arena in the region and in Syria ally, Bashar al-Assad's stay in power in Syria does not cause rejection, only the Iranian mullahs and radical fighters in Lebanon and Iraq. Russia's losses in Syria can only exacerbate the situation. Growing combat losses not only of members of the armed forces of Russia, but also technology. Russia is losing carriers and ammunition, including missiles, the launch of which is carried out daily, and hundreds of bombs, each of which costs money, and it all becomes a burden for the Russian economy. Moreover, Russia is losing political and moral authority in the world, as the support it provided to the Syrian President who kills people with chemical weapons makes her an accomplice to war crimes and crimes against humanity.
Comments
comments