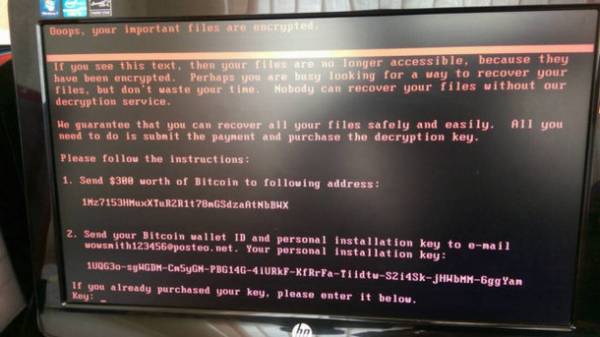 Virus-extortionist Petya already hit the computers of companies, port operators and governmental structures of the USA and Europe, reached Asia. On it informs Agency Bloomberg, reports the Censor.NO.
In the result of a cyber attack is out of order management system freight traffic of India's largest container port Jawaharlal Nehru, which is operated by A. P. Moller-Maersk, reported the Ministry of transport of the country. The system does not recognize the identity of the goods.
There are signs that the virus is starting to spread in China, but significant failures have been identified, said Zhang Wenbin, chief specialist of information security Qihoo 360 Technology Co.
Experts ESET virus lab on Tuesday said that the spread of malware-ransomware Petya began with Ukraine. The ten countries that are more sensitive just touched a virus that also included Italy, Israel, Serbia, Hungary, Romania, Poland, Argentina, Czech Republic and Germany.
We will remind, yesterday, on June 27, servers of many government agencies and commercial structures in Ukraine suffered a large-scale cyber attack. The attacks began almost simultaneously at about 11:30. The virus has spread very quickly. Is manifested in the failure of computers on the Windows platform. Overloaded and encrypted.
In this regard, the national security Council decided to strengthen counter-terrorism and counter-intelligence regime in Kiev and regions of Ukraine.
The current attack speed and the degree distribution is very similar to the effects of the virus WannaCry, which in may blocked hundreds of thousands of computers in over 150 countries.
The virus called Petya uses the same holes in the software that the previous virus-extortionist. Once in the computer, it encrypts information on the hard drive and demands a ransom for the opportunity to resume work.
Comments
comments