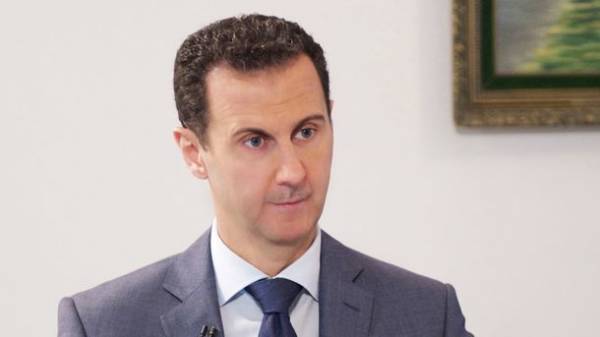 Syrian President Bashar al-Assad said in an interview with Venezuelan TV station TeleSUR that his us counterpart Donald trump, there is no policy.
"The American President has no policy. There is a policy developed by the American institutions that controlled American regime: intelligence services, the Pentagon, a major military contractor and oil companies, and financial institutions, in addition to some other lobbies that have an impact on the American decision-making," said Assad in response to the question about how he evaluates the policy of the trump in the world and in Syria. The text of the interview quoted by the Agency SANA.
As noted by the Assad regime, assessment of the foreign policy trump is a waste of time because trump does what he indicated to do these institutions.
The Syrian President also noted that "the United States always want to control all countries without exception". "So what happens with Syria, Korea, Iran, Russia and maybe now with Venezuela aimed at re-imposition of American hegemony to the world, because they believe that this hegemony is now under threat, that, therefore, threatens the interests of American economic and political elites," explained Assad.
The armed opposition continues in Syria since March 2011. Its result, according to the UN, killed more than 220 thousand people.
Comments
comments