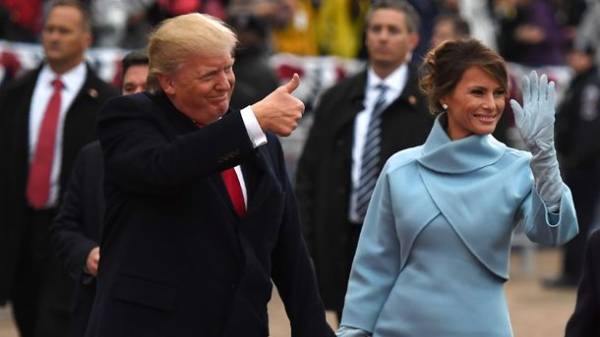 The President of the United States Donald trump congratulated on the 47 th anniversary of his wife – the first lady of the United States, the Melania trump.
"Happy birthday to our first lady!" – he wrote on his official page on the social network Twitter, having attached to record a joint photo taken during the inauguration ceremony.
The same recording appeared on trump's page in Instagram.
Trump was born in 1970 in Slovenian town of Novo mesto in Yugoslavia. At the age of 16 she began a modeling career. After trump she got married in 2005. Together they are raising 11-year-old son Barron.
Currently the first lady with her son living in new York, where the boy goes to school, and not in the White house. The move trump and Barron in Washington, expected to be held after the completion of the semester.
Comments
comments