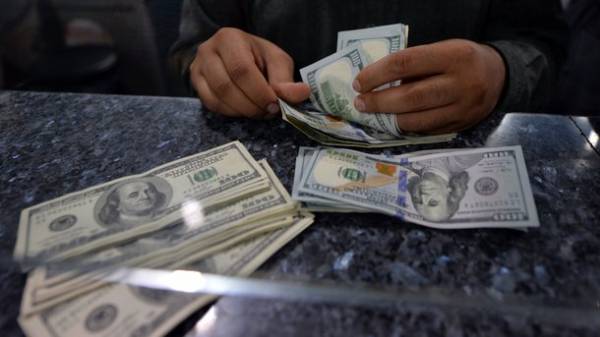 Autumn in Ukraine traditionally increases the demand for foreign currency, but the national Bank of Ukraine (NBU) do not expect sharp fluctuations of the hryvnia exchange rate. This was stated by the acting head of the NBU Yakov Smoliy in an interview with the "Economic truth".
"Autumn is traditionally the season when the demand for currency is higher than in summer. This is primarily due to seasonal effects of autumn works. There has also been an intensification of business before the new year, when importers are trying to import products for the Christmas holidays, Christmas holidays etc. So there are expectations of greater demand for the currency," – said resin.
SEE ALSO
What will happen to the dollar if the Ukraine will not receive IMF tranche,
In fact, according to him, the overall situation will remain stable.
"But we don't see any threats of sharp fluctuations, as expected and adequate supply of currency. In particular, on the part of farmers that will have the new harvest. Moreover, in our monetary policy to exist exchange market intervention to purchase foreign currency, when there is an excess on the market, and intervention in the sale if it is not enough. In order to smooth out temporary excessive exchange rate fluctuations," – said the acting head of the NBU.
Resin also reminded that since the beginning of the year and almost to the end of August, the NBU entered the market, buying currency to replenish the reserves.
We will remind, at the moment gold and foreign exchange reserves amount to more than $ 18 billion , equivalent to the maximum from the time of the revolution of Dignity. Compared to the beginning of the year, the reserves increased by 16%. In particular, at the end of August, the reserves increased by 240 million dollars, or 1.3%.
Comments
comments