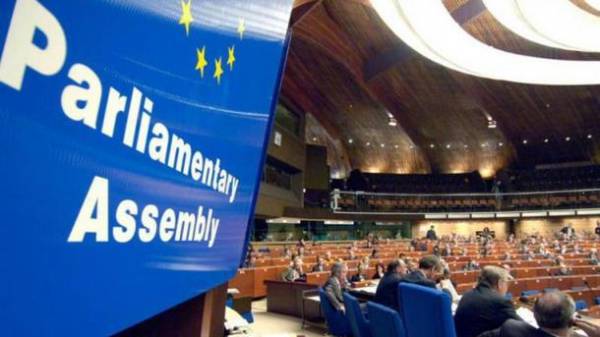 The interim President can be a Hungarian PACE MP Zsolt Nemeth. About this in Facebook wrote the people's Deputy of Ukraine Alexey Goncharenko.
"The new interim President after the departure of PACE Pedro Agramunt can become the Hungarian Parliament Zsolt Nemeth (németh Zsolt) from the group of the European people's party," he wrote.
Earlier it was reported that the President of PACE Pedro Agramunt will officially announce his retirement soon after the visit of the king of Spain in PACE, and the statement for addition from itself powers it served as much as 29 may.
We will remind, on Monday, 24 April, PACE has officially demanded the resignation of Agramunt for his trip to Syria with the Russians.
After open conflict, during which the Assembly was blocked, Agramunt, was suspended from chairmanship in PACE.
Representatives of the Ukrainian delegation said they plan to make Agramunt "voluntarily" resign.
Comments
comments