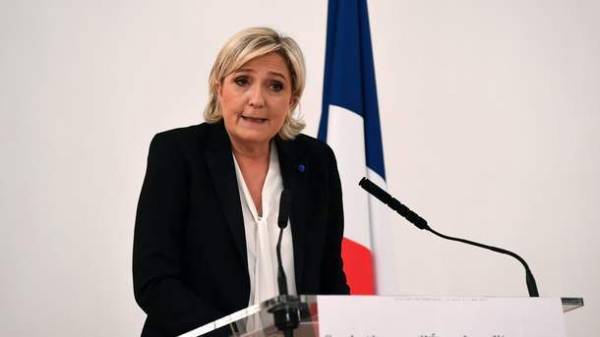 The European Parliament on Wednesday officially launched the procedure of lifting parliamentary immunity of a candidate for the French presidency from the party "national front" marine Le Pen, according to the Paris media.
Earlier French investigators involved in the investigation against M. Le Pen, has sent a request to the Parliament demanding to deprive her of immunity. She is accused of embezzlement of funds of the European Parliament.
Recall that marine Le Pen declared that leaves the post of the party leader "national front" to focus on the second round of the presidential elections.
As you know, Marin Le Pen and Emmanuel macron reached the second round of presidential elections in France. Makron got 23.75% of the votes, Le Pen – 21,53%.
The second round of elections in France will take place on 7 may.
Comments
comments