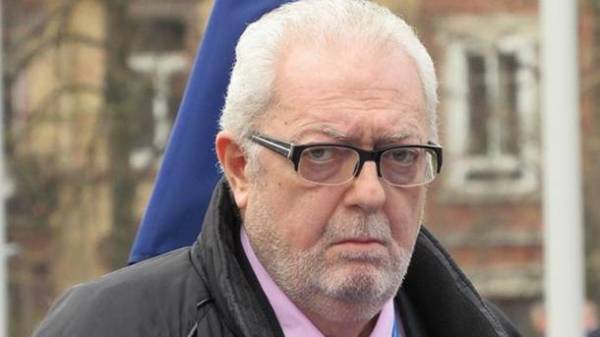 The Ministry of foreign Affairs of Ukraine believe that Russia actually uses the President of the parliamentary Assembly of the Council of Europe Pedro Agramunt to discredit this international organization and promoting its political interests in the framework of the Council of Europe. This was reported by press Secretary of the foreign Ministry Marian Betz in a broadcast on Ukrainian television.
According to her, the parliamentary diplomacy in the framework of PACE, it works very effectively.
"Taken more than 10 decisions that condemn the aggression of Russia, all the killings, torture and illegal abduction in the occupied Crimea, all illegal actions in the Donbas. That is, the number of decisions that make a big political negative on Russia, it is very important," she said.
"What is happening today, if we are talking about Agramunt, of course, each head of the organization must comply with the principles and values of the organization. And what makes our delegation in the Council of Europe, it is extremely important, because we don't need the head of an organization, which actually used by Russia to discredit this body in order to promote their political interests within the Council of Europe," added Betz.
Recall that in March the President of PACE Pedro Agramunt, deputies Jordi Shukla and Alain Deteks visited Syria with a delegation of Russian deputies.
The Russian delegation in PACE is under sanctions that have been imposed against it in April 2014 due to the annexation of Crimea.
On April 24 the Ukrainian delegation in the PACE called for the resignation of Agramunt from the post of President of the Assembly because of his trip with a Russian delegation to Syria.
A number of other deputies supported the request of Ukraine and called on the Agramunt's resignation. In turn Agramunt said that his trip to Syria was a "mistake" and apologized.
A member of the Ukrainian delegation to PACE Irina Gerashchenko reported that Agramunt promised on Friday, April 28, to make a statement about their status as a result of these hearings.
Today, April 26, the head of the Ukrainian delegation to PACE Vladimir Aryev reported that Agramunt tries to evade the resignation, and that the three polytherapy – the liberals, the socialists and the conservatives at its meetings, voted in favor of expressing his distrust.
"Not a single vote for him. The EPP is simply not put to the vote, but it is obvious that the majority is also opposed to Agramunt held the post of PACE President," – said the Deputy.
Comments
comments