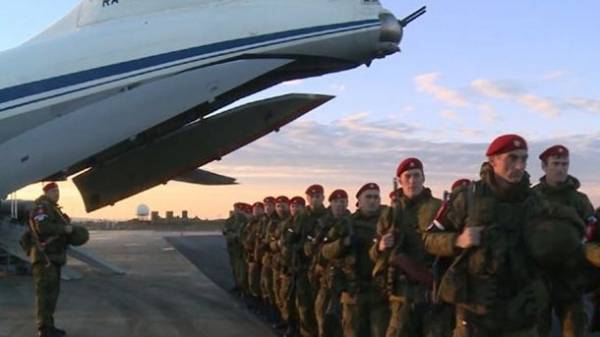 Russian military advisers in Syria serves the operation of the government army and supply it with intelligence, the chief of the Main operational Directorate of the General staff of the Russian Armed forces Colonel-General Sergey rudskoy.
"Significant aid to the command of the Syrian army is the Russian military advisers that are involved in the planning of military operations, providing intelligence, training and preparation for combat operations of formations and military units of the Syrian armed forces and militias," said rudskoy at the Moscow international security conference.
"Our military experts coordinate the attacks of Air and space forces with the actions of units of government troops on the ground and on the most critical areas, the planning operations and managing troops in full ", – said the representative of the General staff of the armed forces.
Earlier it was reported that the Syrian government moved the majority of its combat aircraft to the Russian base in Latakia Hamim, to protect them from possible US attacks. The movement of the aircraft began shortly after the United States on April 6 launched a missile attack on the Syrian air base Sharat, which destroyed 24 Syrian aircraft.
Comments
comments