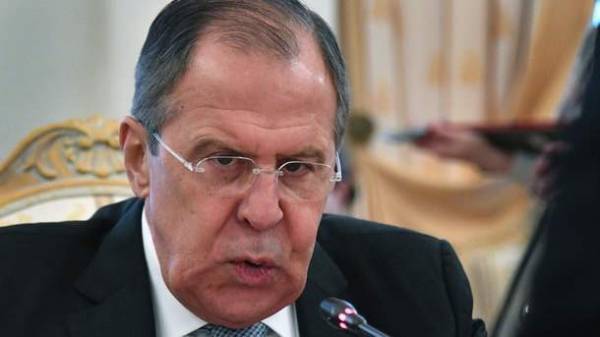 Moscow is ready to exert influence on so-called "DNR" and "LNR" to fulfil the Minsk agreements. This was stated by Minister of foreign Affairs of Russia Sergey Lavrov after a meeting with the head of EU diplomacy Federica Mogherini, reports "RIA Novosti".
While Lavrov hinted that Russia does not intend to comply with the agreement, because it is only a "guarantor".
"I hope that our colleagues from the European Union in its work with the Ukrainian government will ensure the strict implementation of the Minsk agreements. We are ready to fully move part of the way, as the guarantors of these agreements, and will have an impact on the Lugansk and Donetsk so that from their side there was movement," – said Lavrov.
Earlier, the state Department said that the U.S. urges Russia to use influence on separatists to ensure that they have taken the first steps towards peace in Eastern Ukraine, as well as to establish a visible, tangible and lasting security environment.
This statement was preceded by the tragedy that happened the day before in the Luhansk region. April 23, around 10:17, during the patrol in the near the village of Prishib, the area ORLO, probably on a mine exploded under the car of the Special monitoring mission of the OSCE. In the incident, one officer of the OSCE were killed and two were injured.
Comments
comments