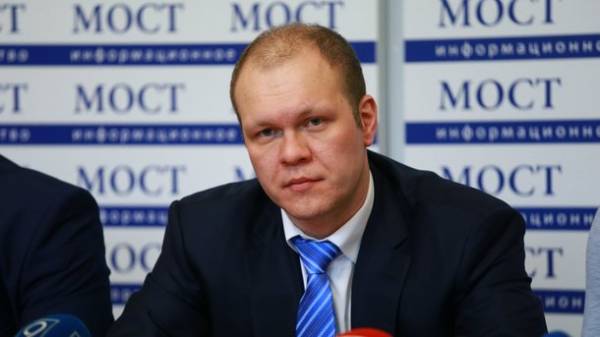 Specialized anti-corruption Prosecutor's office (SAP) submitted to the approval of the Prosecutor General of Ukraine on removal of inviolability from the people's Deputy "popular front" Denis Zensursula.
"Made to the attorney General for approval representation about consent on bringing to criminal liability of the people's Deputy of Ukraine D. V. Jezersko on signs of the crime provided by article 366-1 of the criminal code of Ukraine", – wrote the head of SAP Nazar Golodnitsky on his page in Facebook.
As you know this article assumes the responsibility for declaring false information. The maximum penalty is deprivation of liberty for a term up to two years with deprivation of the right to occupy certain positions or engage in certain activities.
See also: immunity: Parliament today to work late
As reported, the Prosecutor General Lutsenko was sent to the Parliament representation about consent on bringing to criminal liability of deputies Andrey Lozovoy, Oles Dovgy, Yevgeny Deydey, Borislav Rosenblatt, max Polyakov and Mikhail Dobkin.
However, the regulation Committee acknowledged motivated and justified only performance at Rosenblatt. 12 July Regulatory Committee of the Verkhovna Rada will consider the representation on Dobkin.
The Verkhovna Rada refused to transfer the consideration of all six views on the lifting of parliamentary immunity, so some of them will be considered today.
Comments
comments