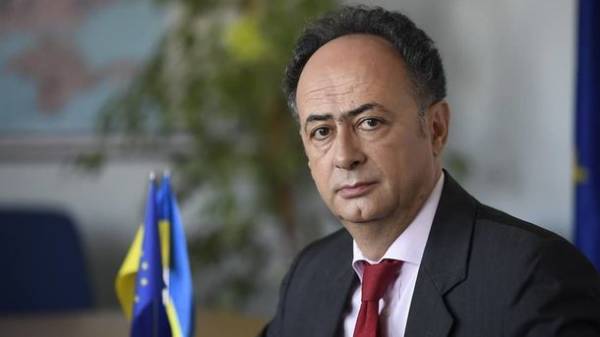 Sanctions against Russia should introduce long-term, to get it to perform the Minsk agreement. This was stated at a press conference, EU Ambassador to Ukraine Hugues Mingarelli, transfers "RBC-Ukraine".
According to him, with the purpose of reduction of Russian troops on Ukrainian territory will help the long-term sanctions.
"Russia today is a strategic challenge and is a major threat in the black sea region. You should enter long term penalties for that country to reduce its military presence, however, is to continue the dialogue with Russia through our diplomatic channels," said Mingarelli.
The Ambassador said that it is necessary to continue dialogue at the diplomatic level, however, Russia should fulfill the Minsk agreements.
As stated by EU high representative for foreign Affairs and security policy, Vice-President of the European Commission Federica Mogherini, sanctions against Russia are not policy of the European Union, and merely a tool to achieve conflict resolution in the Donbass and the return of occupied Crimea to Ukraine.
Comments
comments