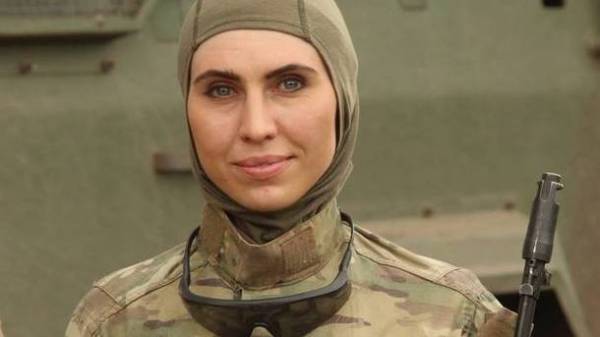 At the beginning of the war in the Donbass in 2014 from Chechnya by force was sent to fight in Eastern Ukraine. Told about it in interview "to 5 channel" the famous Chechen and volunteer on the side of Ukraine, Amina Okueva, the "GORDON".
According to her, Kadyrov sent a force to Donbass ordinary Chechens, not their elite commandos.
"There is credible information from the refugee camps, even from Europe, from people who were beaten nearly to death and forced to go to the Donbass in the composition of Kadyrov's forces. We went there not of the elite unit of Kadyrov, which he was closer to himself, to protect whom he trusts. Went, shall we say, Kadyrov's second–third grade. Often prisoners were offered release ahead of time and to clear their criminal record if they go on rotation in the Donbass. It was initially that way, when they had to collect as many of such rabble," – said Okueva.
She noted that now in the Donbas are fighting for the invaders only a few Chechens.
"According to our information, at this point of any organized gang of Kadyrov's units no. Maybe there are a few antisocial elements ethnically Chechen nationality… Organized units were only in the beginning of the war," she added.
As told in may 2014, residents of Chechnya, a few dozen Chechens, who took part in the fighting in Ukraine and died in the Donetsk region, was taken to Chechnya.
Formerly known Chechen told that Ukraine will fight Russia until, until there will not change the system of government. She noted that perhaps the purpose of Ukraine is to destroy Russia.
Comments
comments