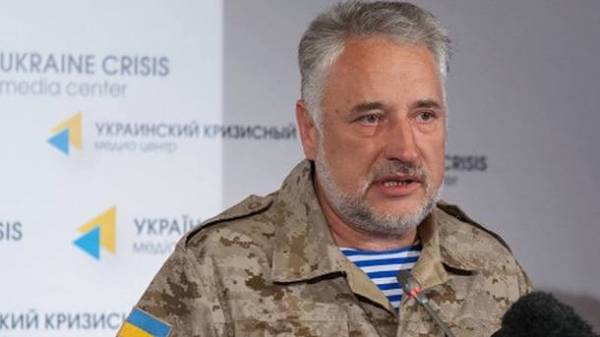 In connection with the tragedy in the town, during which the actions of the militants killed four people, the head of the Donetsk military and civil administration Pavel Zhebrivsky took the decision to cancel the celebration of Europe Day in the city of Pokrovsk Donetsk region.
"In connection with the death of innocent people in the town, took the decision to cancel the celebration of the Europe Day, which was to be held tomorrow in Pokrovsk. My sincere condolences to the family and friends of the victims. Burn furiously in hell Putin and his mercenaries for their bloodlust and thirst possessed "Empire," Zhebrivsky wrote on Facebook.
Earlier it was reported that because of the tragedy in Avdeevka Ukraine's President Petro Poroshenko has canceled his stay at the final of Eurovision.
As reported, the militants shelled residential areas of the Town, killing 3 women and a man.
The attack by fighters of the so-called "DNR" Avdeevka evening, may 13, classified as a terrorist attack, the press service of the Prosecutor of Donetsk region.
Comments
comments