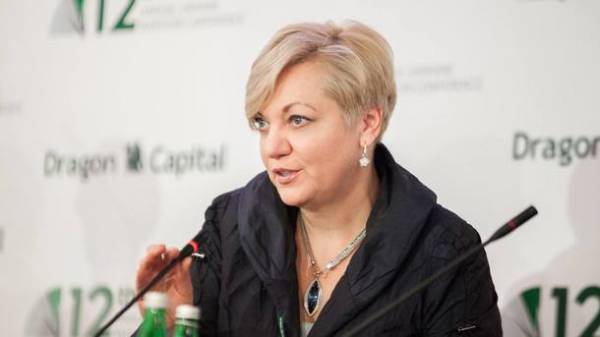 Chairman of the National Bank of Ukraine (NBU) Valeria Gontareva held on to his position a number of important reforms, which were evaluated by the international monetary Fund (IMF). In an interview with LB.ua told the head of representation of IMF in Ukraine Jerome Vacher.
"For us the Central Bank is an important partner in implementing the policies required for the success of our joint program. We are sad about the fact that Ms. Gontareva leaves post. Mrs. Gontareva to the post conducted a number of bold measures. It transformed its monetary policy. She transformed banking supervision. She held a deep reform of the Central Bank itself, making it a modern Central Bank. Special courage was the fact that many of these reforms were concentrated in areas dominated by the interests of certain groups. And now, when we already pay a glance into the past, we see once again how important were these reforms," said So.
According to him, now, for the IMF it is important that the leadership of the NBU remained professionally independent and committed to implementing the right initiatives.
"It would mean the continuation of the measures introduced earlier, and the contents of the national Bank on the right road, which he put Mrs. Gontareva. I rely on their own experience in Ukraine in 2013. In my eyes, the national Bank appeared as a modern Central Bank, with whom we conduct professional dialogue," said So.
The IMF official declined to comment on speculation about the likely candidates for the post of head of the NBU.
As you know, April 10, Gontareva has officially announced his resignation. The statement of Gontareva must be signed by the President of Ukraine Petro Poroshenko, after which it will be considered by the Verkhovna Rada. Resign Gontareva is may 10, notifying, according to the rules for a month. However, if the Verkhovna Rada voted for the dismissal of the NBU Governor earlier, Gontareva leaves post according to the decision of Parliament.
Comments
comments