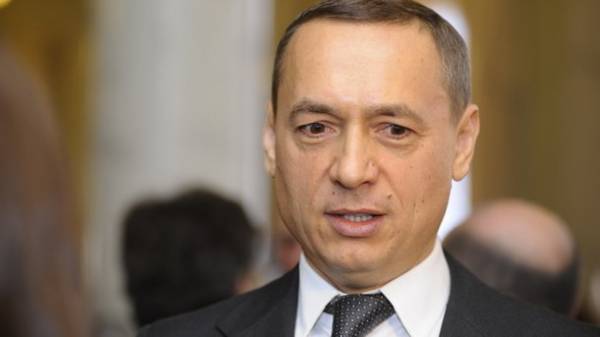 The former people's Deputy Mykola Martynenko, who Solomensky district court of Kiev to elect a measure of restraint, assured that's not going to leave Ukraine and does not intend to seek political asylum in other countries.
"I'm not going to ask for political asylum", – said Martynenko during a court session in a court in Kiev on Saturday
In addition, ex-MP says that he has no relation to the Austrian company STEUERMANN.
He also reiterated that he believes the requirements of NEB and of the Specialized anti-corruption Prosecutor about necessity of arrest with the right to bail of 300 million UAH "inadequate."
"The investigation is carried out – let is maintained, but it should be impartial, right… the Decision to be made, I will. Asking prosecutors and NABOO, consider inadequate," said Martynenko.
We will remind, on April 20, was detained by representatives of the NAB, former MP from the "popular front" Mykola Martynenko.
The head of the Special anti-corruption Prosecutor Nazar Golodnitsky reported that the ex-MP accused of embezzlement of funds of the SE "Eastern mining and processing plant" in the amount of 17.28 million dollars. Specialized anti-corruption Prosecutor's office during trial regarding Martynenko will insist on his arrest with the possibility of bail of 300 million hryvnia
The detainee stated that the charges against him was fabricated at the direction of the Director of NABU Artem Sytnik for PR purposes and to divert attention from the failures of the Bureau.
Note that 15 MPs and four Ministers want to bail Mykola Martynenko during the consideration of the petition of SAP on the measure of restraint ex-to the Deputy.
Today, April 22, the court proceeded to elect a measure of restraint Martynenko.
Comments
comments