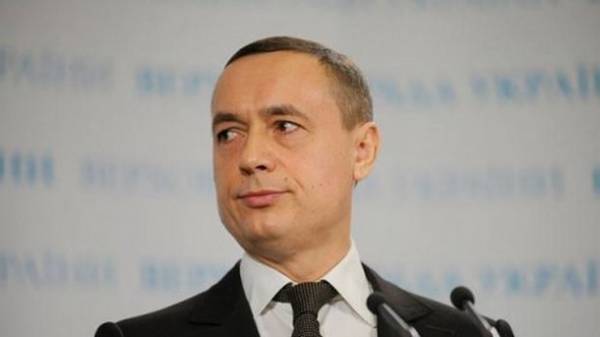 The party "national front" expresses the bias in the actions of the National anticorruption Bureau of Ukraine (NABU) and his "questionable relations" with the judges asks the Prosecutor General to check this information.
"Trust in justice consumes just the leadership of the National anti – corruption Bureau- in the course of illegal procedural actions concerning Nikolay Martynenko. "People's front" is never silent about bias in the actions of NABU and his questionable relationship with the judges. We will ensure that these public facts of injustice received a proper legal assessment as soon as possible", – is spoken in the party statement, released by the press service on Saturday.
"Popular front" addressed to the Prosecutor General with a request to verify all the procedural and operational contacts NABOO with all the judges that have considered any issues of NABOO.
In addition, according to "people's front", such relationships must be carefully checked during internal and external to NAB in the manner prescribed by law.
The party stated that "politically motivated" arrest of ex-Deputy of the faction "popular front" Martynenko became possible due to "suspicious relations between the Bureau and a few specific judges."
"There are serious, substantiated reason to believe that the leadership of NABOO (in particular, Guizot Ugulava) carries out covert and illegal influence on judges mentioned – keeping them "on the hook" suspended criminal proceedings, operational Affairs and private-household "dirt" – said in a statement.
We will remind, on April 20, was detained by representatives of the NAB, former MP from the "popular front" Mykola Martynenko.
The head of the Special anti-corruption Prosecutor Nazar Golodnitsky reported that the ex-MP accused of embezzlement of funds of the SE "Eastern mining and processing plant" in the amount of 17.28 million dollars. Specialized anti-corruption Prosecutor's office during trial regarding Martynenko will insist on his arrest with the possibility of bail of 300 million hryvnia
The detainee stated that the charges against him was fabricated at the direction of the Director of NABU Artem Sytnik for PR purposes and to divert attention from the failures of the Bureau.
Note that 15 MPs and four Ministers want to bail Mykola Martynenko during the consideration of the petition of SAP on the measure of restraint ex-to the Deputy.
Today, April 22, the court proceeded to elect a measure of restraint Martynenko.
Comments
comments