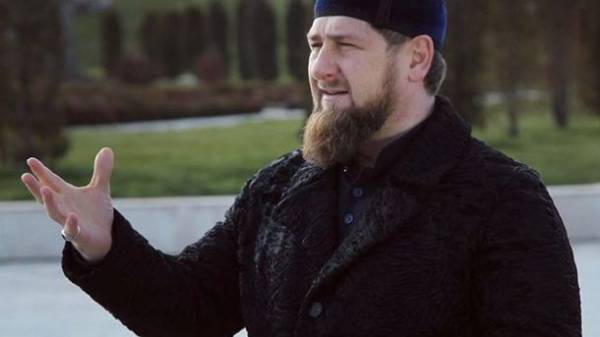 The head of the Chechen Republic Ramzan Kadyrov called the "dirty devils" authors of articles about the persecution of gays in Chechnya. According to him, journalists should "ask those corrupt devils that they apologized to the Chechen people" and "knelt for what they insulted, humiliated, accused," according Meduza.
Under "corrupt the devils," Kadyrov meant the authors of the articles about the persecution of gays in Chechnya. Commenting on reports that there are secret prisons, Kadyrov said that "all human rights defenders in the North Caucasus went to see" not found "no such case".
"Just to the West really wish everyone lived by their rules, no longer to start families, to bear and raise children worthy sons. They have there men were married to former men," said the head of Chechnya.
Earlier, the Russian "the New newspaper" has addressed in law enforcement bodies with complaints to threats after publishing an article about mass arrests and torture of residents of Chechnya sexual orientation.
Previously in "Novaya Gazeta" published an article about the harassment in Chechnya of male sexual orientation. According to the publication, in recent weeks police detained about 100 people, at least three men killed. The Chechen leadership denies these accusations.
Comments
comments