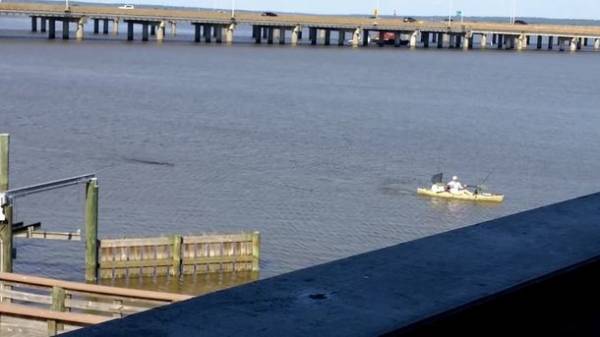 In the Gulf of Mexico, the alligator made a real pursuit of the canoe with a man. The movie predator was published on facebооk American Shannon Collins.
According to her, the incident occurred near the American city of Spanish Fort, Alabama.
The video shows a man in a kayak trying to swim away from an alligator who was chasing him. The woman who shot the video advises him to hurry and faster to swim to the shore.
Within days, the video gathered more than 220 thousand views, and about 3 thousand likes.
Comments
comments