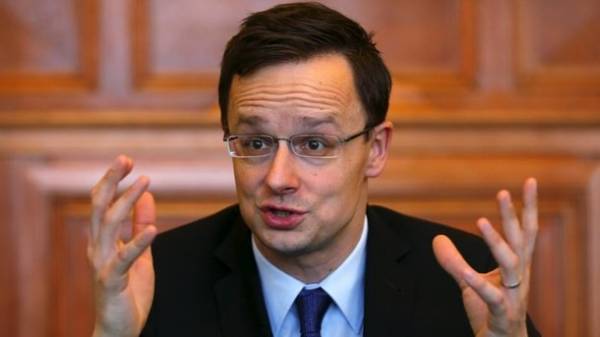 The Minister of foreign Affairs of Hungary Peter Siarto stated from the rostrum of the UN General Assembly, adopted in Ukraine, the education act violates the right to the use of language of national minorities. In this regard, he appealed to the UN high Commissioner for human rights to conduct an investigation, reports UKRINFORM.
"Unfortunately, Ukraine's Parliament on 5 September passed a new law in the field of education. This law is much more reduces the rights (for the use of minority languages, ed.), prohibits children under 10 years old to receive education in their native language," said the Hungarian Minister.
He stressed that this law clearly violates the UN Convention and international standards" and is able to establish a dangerous precedent, if the UN is to remain silent.
"We urge the high Commissioner for human rights to initiate an investigation in connection with the adopted law in Ukraine and to use all means to stop the violations of minority rights this new law," said Szijjártó.
SEE ALSO
The Hungarian Parliament condemned the new law "On education" in Ukraine
He also stressed that Hungary will always support their communities abroad, where they lived in the world.
As you know, September 5 deputies of Ukraine adopted on second reading and in whole draft law "On education", which, in particular, specifies that the language of the educational process in educational institutions is Ukrainian.
Hungary has appealed to the OSCE Secretary General, the Commissioner of the organization for national minorities and the current Chairman of the OSCE, and the UN high Commissioner for human rights and the EU Commissioner for enlargement and European neighbourhood policy because of the educational law of Ukraine.
Romania's President Klauss Iohannis has cancelled a visit to Ukraine and meeting with the speaker of the Verkhovna Rada Andrew Parubiy in connection with the adopted by the Parliament law "On education".
Comments
comments