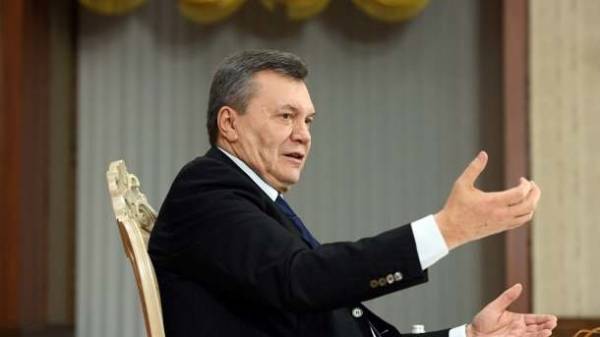 At the hearing in the Obolon district court of Kyiv, the prosecution announced the indictment of ex-President of Ukraine Viktor Yanukovych on charges of treason, reports NewsOne.
So, according to the indictment, the former guarantor is charged with aiding Russia's annexation of Crimea and military aggression against Ukraine.
As stated in the text of the charges, after escaping in February 2014 to Russia, Yanukovych entered into an agreement with the Russian authorities to obtain preferences and further stay on the territory of Russia.
It also indicates that Russia used Yanukovich as she thinks she is still "acting President" for the "legality" of the presence of Russian troops in Ukraine, and applied the former guarantor of a letter to the President of Russia Vladimir Putin on March 1 of that year.
In addition, Yanukovych has supported the appeal Sergey Aksenov on "providing assistance to the Crimean people" to Vladimir Putin.
"Deliberate and illegal actions of Yanukovych provided to a foreign state aid against their own state, and also contributed to the waging of aggressive war", – said the Prosecutor.
General damages, which Ukraine has received from the actions of the former President, according to prosecutors, amounted to 1 trillion 800 billion 352 million.
As it became known today, the Obolon district court of Kyiv has given approval for the conduct of judicial proceedings especially in the case of treason, ex-President Viktor Yanukovych.
Comments
comments