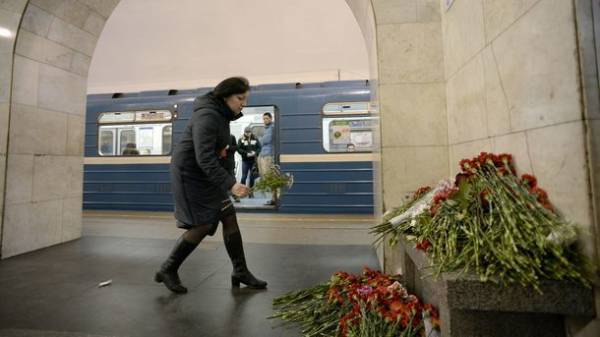 The probable customer of a terrorist attack in St. Petersburg metro named Uzbek Abu Salah al-Uzbeks from the Kyrgyz city of Osh, writes gazetasi.
Thus, Abu Salah is little known, law enforcement couldn't even call him by his real name.
Some details of the biography of an alleged customer of the attack told the convict Moscow district military court in February 2017 19-year-old Islomjon community.
According to the lawyer Zakhidov, Yuri Vinogradov, his client is still under age dragged into the terrorist activities of his father, 37-year-old Sadikjon community.
Abu Salah initially worked for Zakhidov, Sr. a truck driver and then became friends with him and received from him a few thousand dollars to study in a madrassa. Later Sadikjon community sent at the same madrasah and son, said the lawyer.
According to Vinogradov, with the time Abu Salah was in Syria, Emir and a great field commander, and community-senior – one of his closest aides.
Also, the defendants in the case about the terrorist attack in St. Petersburg was deprived of citizenship of the Russian Federation, reports TASS with reference to the official representative of the Ministry of internal Affairs of Russia Irina Wolf.
As reported, the interior Ministry revoked the citizenship of the Russian Federation Akram and was Asimovich due to the fact that their father had provided false information in obtaining Russian citizenship.
We will remind that the day before he died the 15th victim of the explosion in the St. Petersburg subway.
Comments
comments