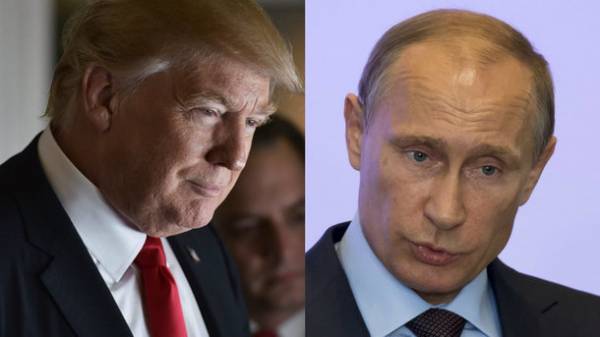 The situation at the meeting of Russian President Vladimir Putin and his us counterpart Donald trump remains unclear, since the agreement on it has not yet been reached. This was stated press Secretary of Russian President Dmitry Peskov, reports "RIA Novosti".
Asked by journalists whether the visit of the foreign Minister of the Russian Federation Sergey Lavrov in the U.S. as the soil preparation to meet the leader of the two countries, he said, "the Meeting of Putin and trump: so far no concrete agreements. Estimations are, as we have said a hundred times, or a hundred and fifty, but no more."
Two days earlier, the Minister of foreign Affairs of the Russian Federation Sergey Lavrov said that the upcoming meeting of presidents of Russia and USA Vladimir Putin and Donald trump need two countries for external effect and sensations, and to achieve concrete results.
On may 2, it became known that during the telephone conversation of the presidents of the United States and Russia Donald trump, and Vladimir Putin, the specific date of the personal meeting between them was not determined.
Earlier the Russian newspaper "Kommersant" with reference to sources in the government of the Russian Federation said that the President of the United States Donald trump and the owner of the Kremlin, Vladimir Putin may meet in late may. As noted, 25-27 may trump will arrive in Europe to participate in NATO summits and G7 and can call in one of the European countries to meet with Putin. On the question of the meeting of the presidents of the United States and Russia began to work actively after being in Moscow with official visit on 12 April I visited the head of the U.S. state Department Rex Tillerson.
Comments
comments