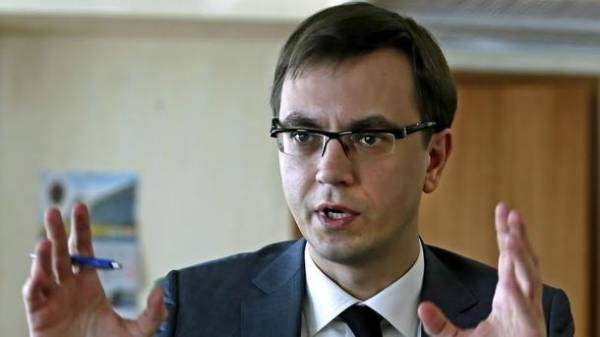 Solomensky district court of Kiev postponed for half an hour the start of the consideration of a measure of restraint ex-MP from NF Mykola Martynenko. Meeting tentatively will start at 16:30.
The courthouse had already gathered prosecutors and lawyers, as well as fellow ex-Deputy Minister of infrastructure Vladimir Omelian and the Minister of sport Ihor Zhdanov, and MPs George Legwinski and Nikolay knyazhitsky. As stated by the MP from NF Georgy Logvynsky, they are ready to take Martynenko on bail.
"I have a feeling, although it is very small, which may be just the solution we have great hopes for it. But I have some doubt, because Mr. Bobrovnik (the judge who will consider the motion of the Prosecutor about election of a measure of restraint – Ed.) if we view things (which he kept – Ed.)… You know, I have not found a single case, I reviewed more than a hundred, where he rejected the NEB in any application. How did this happen? He is so independent judge, but always taking one side. Maybe NABOO has a production, which featured judge Bobrovnik?", – he told reporters in the courthouse George Legwinski.
According to the MP, for some reason, no one takes into consideration that Martynenko financed the Maidan. "We need the court to determine whether the intention of the person at the moment, to disappear, to travel outside of the country and avoid investigation? In one document it is not specified. Or have a plane ticket, or there is information that he escapes?", summed up Logvinsky.
We will remind, last night was detained by representatives of the NAB, former MP from the "popular front" Mykola Martynenko. The head of the Special anti-corruption Prosecutor Nazar Golodnitsky reported that the ex-MP accused of embezzlement of funds of the SE "Eastern mining and processing plant" in the amount of 17.28 million dollars. Specialized anti-corruption Prosecutor's office during trial regarding Martynenko will insist on his arrest with the possibility of bail of 300 million hryvnia
The detainee stated that the charges against him was fabricated at the direction of the Director of NABU Artem Sytnik for PR purposes and to divert attention from the failures of the Bureau.
Political analyst Vitaly Kulik believes that if the case against Martynenko will continue to spin until may 16, when the Verkhovna Rada will come from unplanned vacation, "the popular front" will threaten with leaving the coalition and can start the flywheel re-election.
The people's Deputy Nikolay knyazhitsky said that "popular front" will come from the coalition because of the case against Martynenko.
The arrest Martynenko can be seen as a signal from the West to the Ukrainian authorities on the need to accelerate the fight against corruption, said political analyst Vadim Karasev.
Comments
comments