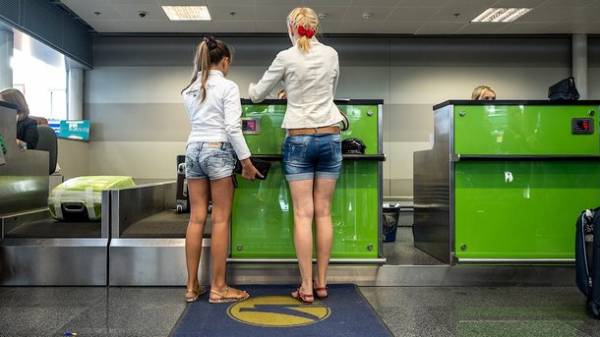 From 1 October, the MAU will start to charge for printing boarding passes at the airport at the reception with passengers in economy class on domestic and international flights of medium-range. This was reported in the updated regulations.
As an experiment, UIA introduced a fee for obtaining a boarding pass at the airport for the flight Kiev-Riga and Riga-Kiev from 1 July 2017. The fee is the equivalent of $ 20 upon departure from Ukraine and 20 euros for the departure from Riga.
To avoid the payment, can passengers who register on-line through and retained on a mobile device or printed by the system is issued a boarding pass. If you do not complete online check-in on their own, but correctly entered all the passport details in the booking process, the system records it automatically for 12 hours before the flight and send your boarding pass by e-mail.
Online registration for a private flight opens 48 hours before scheduled departure. Exceptions:
24 hours for flights departing from new York, flight Kiev – Brussels and Charter flights.
18 hours on flights departing from Brussels.
Online check-in closes 40 minutes before departure on all available for online registration directions. Exceptions:
4 hours for flights departing from new York;
3 hours for flights departing from tel Aviv and Zaporozhye.
Free will the check-in and receiving boarding passes at the airport for those travelling in economy class long-haul flights for passengers in business class on all flights.
The fee for registration or printing a boarding pass at the airport now charge flying to Ukraine airline Wizz Air, airBaltic, El Al (flights operated under the brand name UP).
Earlier, the MAU have filed lawsuits against the Ministry of Infrastructure and Ryanair, and also demanded that the airport "Lviv" to terminate the contract with the airline. The Ministry of infrastructure of Ukraine will think about a countersuit against the airline.
Comments
comments